Salesforce's most recent trend suggests a bullish bias. One trading opportunity on Salesforce is a Bull Put Spread using a strike $50.00 short put and a strike $45.00 long put offers a potential 7.3% return on risk over the next 25 calendar days. Maximum profit would be generated if the Bull Put Spread were to expire worthless, which would occur if the stock were above $50.00 by expiration. The full premium credit of $0.34 would be kept by the premium seller. The risk of $4.66 would be incurred if the stock dropped below the $45.00 long put strike price.
The 5-day moving average is moving up which suggests that the short-term momentum for Salesforce is bullish and the probability of a rise in share price is higher if the stock starts trending.
The 20-day moving average is moving up which suggests that the medium-term momentum for Salesforce is bullish.
The RSI indicator is at 54.43 level which suggests that the stock is neither overbought nor oversold at this time.
To learn how to execute such a strategy while accounting for risk and reward in the context of smart portfolio management, and see how to trade live with a successful professional trader, view more here
---
LATEST NEWS for Salesforce
The Market Has Been Strong For Too Long – Here's How To Protect Against A Fall
Wed, 23 Oct 2013 11:35:41 GMT
Seeking Alpha – As the market continues to move higher, it becomes more and more difficult to find an undervalued stock. Over the past few months, I've made relatively few additions to my long portfolio. The flip side …
NetSuite Acquires HR Software Player TribeHR
Tue, 22 Oct 2013 23:27:07 GMT
AllThingsD – That makes two acquisitions this year for NetSuite.
How Much Does a Top-Paid CEO Make? 9 Figures and Counting
Tue, 22 Oct 2013 21:59:11 GMT
Identity: The Connective Tissue of the Internet of Things
Tue, 22 Oct 2013 21:44:18 GMT
AllThingsD – Connected devices are becoming inextricably tied to identity.
Salesforce.com – Raymond James Is Fueling Momentum Ahead Of The Third Quarter Earnings
Tue, 22 Oct 2013 19:18:10 GMT
Seeking Alpha – Shares of Salesforce.com ( CRM ) started the trading week on a strong note after the provider of cloud and CRM solutions received a big upgrade from analysts at Raymond James.
Related Posts

Zions Bancorporation (ZION) Q1 2019 Earnings Call Transcript

Cadence Design Systems Inc (CDNS) Q1 2019 Earnings Call Transcript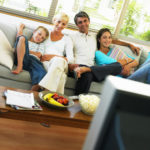 Netflix's Record Quarter in 3 Numbers