Salesforce's most recent trend suggests a bullish bias. One trading opportunity on Salesforce is a Bull Put Spread using a strike $132.00 short put and a strike $127.00 long put offers a potential 8.23% return on risk over the next 6 calendar days. Maximum profit would be generated if the Bull Put Spread were to expire worthless, which would occur if the stock were above $132.00 by expiration. The full premium credit of $0.38 would be kept by the premium seller. The risk of $4.62 would be incurred if the stock dropped below the $127.00 long put strike price.
The 5-day moving average is moving up which suggests that the short-term momentum for Salesforce is bullish and the probability of a rise in share price is higher if the stock starts trending.
The 20-day moving average is moving up which suggests that the medium-term momentum for Salesforce is bullish.
The RSI indicator is at 68.15 level which suggests that the stock is neither overbought nor oversold at this time.
To learn how to execute such a strategy while accounting for risk and reward in the context of smart portfolio management, and see how to trade live with a successful professional trader, view more here
---
LATEST NEWS for Salesforce
3 Reasons salesforce.com Stock Could Rise
Thu, 07 Jun 2018 18:02:00 +0000
This incredible growth story is far from over.
What You Missed Out by Overlooking Salesforce (CRM) Stock
Thu, 07 Jun 2018 14:16:02 +0000
Salesforce (CRM) gaining from strong adoption of the company's cloud-based solutions, acquisitions and partnerships.
Amica Mutual Insurance Company Selects Salesforce and Guidewire to Raise the Bar for Customer Satisfaction
Thu, 07 Jun 2018 12:00:00 +0000
SAN FRANCISCO, June 7, 2018 /PRNewswire/ — Salesforce (CRM), the global leader in CRM, and Guidewire Software, Inc. (GWRE), a provider of software products for property and casualty (P&C) insurers, today announced that Amica Mutual Insurance Company is deploying Salesforce and Guidewire apps to take customer experience to the next level.
Total Economic Impact Study on Salesforce Lightning Shows 341 Percent Return on Investment over Three Years
Thu, 07 Jun 2018 12:00:00 +0000
SAN FRANCISCO, June 7, 2018 /PRNewswire/ — Salesforce (CRM), the global leader in CRM, today released a new Forrester Consulting study quantifying the Total Economic Impact and benefits of Salesforce Lightning. In the study1, Forrester found that a composite organization2 deploying Lightning to drive greater productivity and faster time-to-market for application development obtained a return on investment (ROI) of 341 percent over three years. Salesforce also announced today general availability for the Lightning Experience Transition Toolkit.
Free Research Report as 2U's Quarterly Revenues Advanced 42.36%
Thu, 07 Jun 2018 11:40:00 +0000
LONDON, UK / ACCESSWIRE / June 7, 2018 / If you want access to our free earnings report on 2U, Inc. (NASDAQ: TWOU), all you need to do is sign up now by clicking the following link www.active-investors.com/registration-sg/?symbol=TWOU. The Company surpassed analysts' estimates for earnings as well as revenue in Q1 FY18. Active-Investors.com is currently working on the research report for salesforce.com, inc. (NYSE: CRM), which also belongs to the Technology sector as the Company 2U.
Related Posts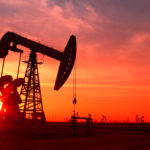 Will Hess' Q1 Earnings Provide More Fuel for Its Red-Hot Stock?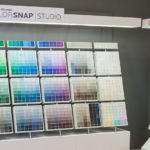 Sherwin-Williams Faces Pressure Overseas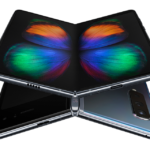 Why Samsung Just Delayed the Galaxy Fold