Did you wake up this morning and see UVXY was above $60, and think some major volatility spike just happened only to discover in fact the volatility shares were subject to a 1:10 reverse split?
Sure if you look day-to-day maybe the trend is hard to spot.  But spot this trend?  Does the reverse split on UVXY portend a further imminent share price decline?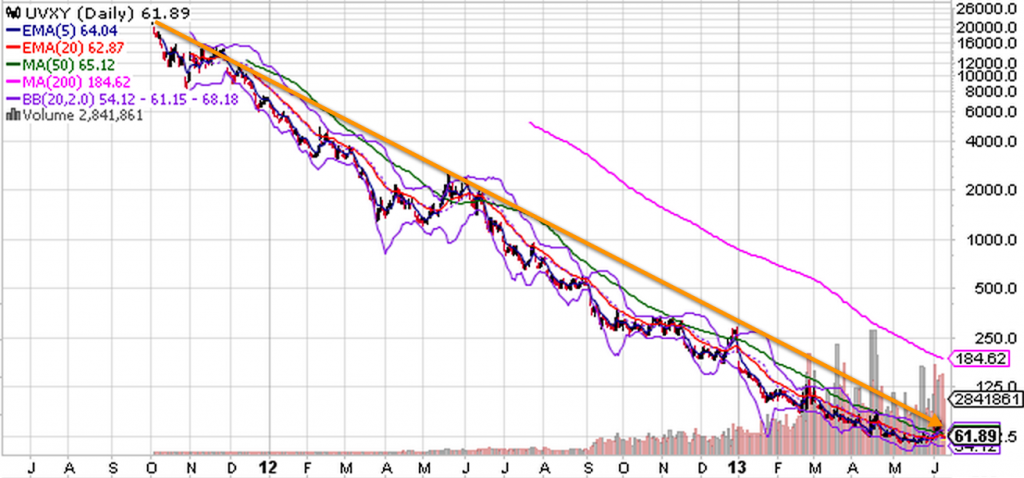 Who'd bet against it!
Related Posts
Donald Trump Jr. will dine with apartment buyers in India
KFC is running out of chicken across the U.K.
Stelter: The 'Oprah 2020' story isn't going away. Trump just made sure of it