Spot anything unusual in the chart below?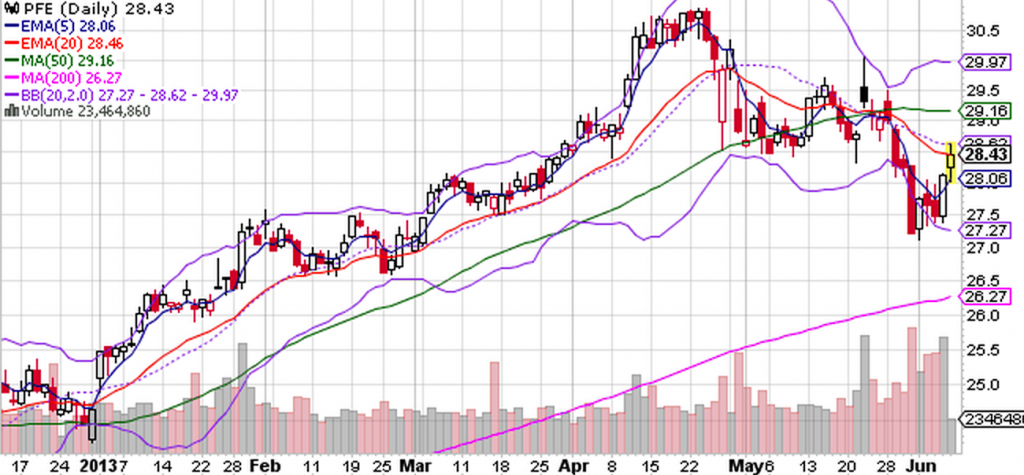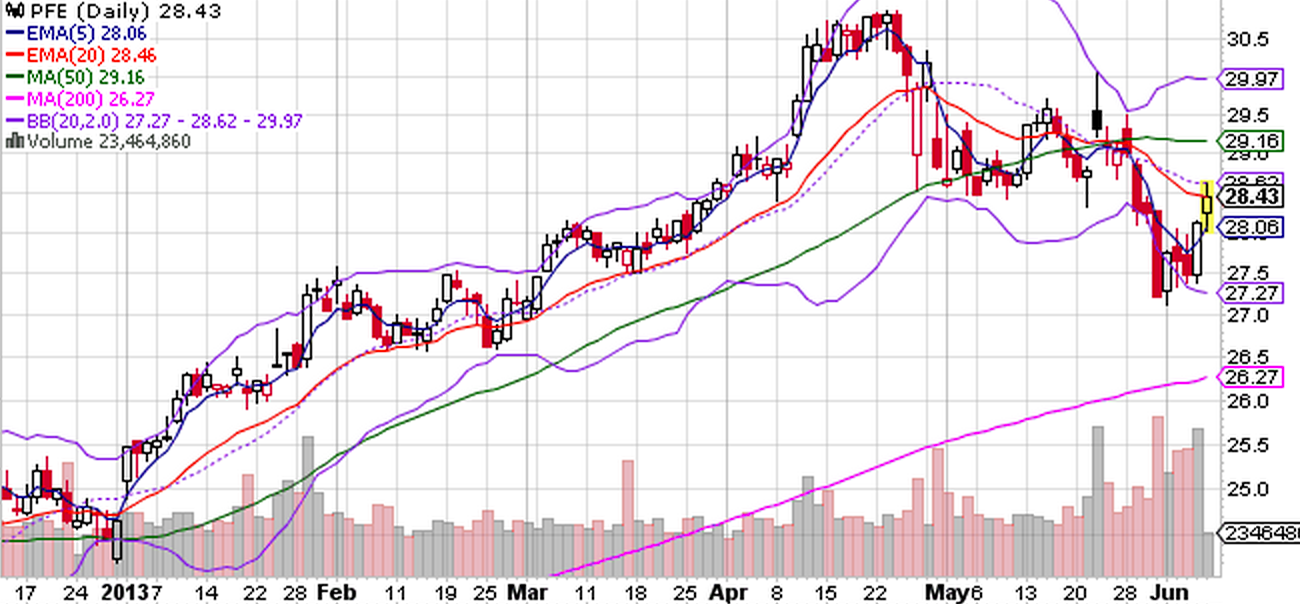 Chart Courtesy of StockCharts.com
No.  Neither did we.  Now let's look to the Pfizer options.  See anything unusual here:

Options Chain Courtesy of OptionsXpress.com
Yes the 400,000+ open interest on the way out-of-the-money strike 35 calls and way in-the-money strike 35 puts along with the almost identically 41,500 plus contract volume today tells you the smart money knows something.  But what?
Investors choosing to exchange their Pfizer shares by June 19 receive $107.52 worth of Zoetis shares for every $100 of Pfizer shares.  By purchasing Pfizer shares and simultaneously purchasing puts and shorting calls to create a synthetic short position, a virtual conversion strategy is created.
This position looks to be a pseudo-conversion versus a pure conversion because traders will be long Zoetis shares and synthetically short Pfizer via its options.  Assuming Pfizer doesn't rise more than Zoetis and Zoetis doesn't fall more than Pfizer by amounts greater than the arbitrage yield, the conversion could profit.  A worst-case outcome for a trader would be to see post-spinoff Zoetis shares fall and Pfizer shares rise by a differential greater than the arbitrage yield.
However, the plot thickens further because to prevent that risk, an additional step needs to be taken, which is to  to cover exogenous risk by looking to apply a similar mirror image play on Zoetis, which explains the heightened activity in its July options!  And if you are following all that you are well qualified to structure delta neutral, gamma factored, implied volatility mitigated, complex arbitrage plays!
Related Posts
Why General Motors Stock Is Up Today
Why Novavax Is Plunging Today
Why Ford Stock Is Up Today