Did you wake up this morning and see UVXY was above $60, and think some major volatility spike just happened only to discover in fact the volatility shares were subject to a 1:10 reverse split?
Sure if you look day-to-day maybe the trend is hard to spot.  But spot this trend?  Does the reverse split on UVXY portend a further imminent share price decline?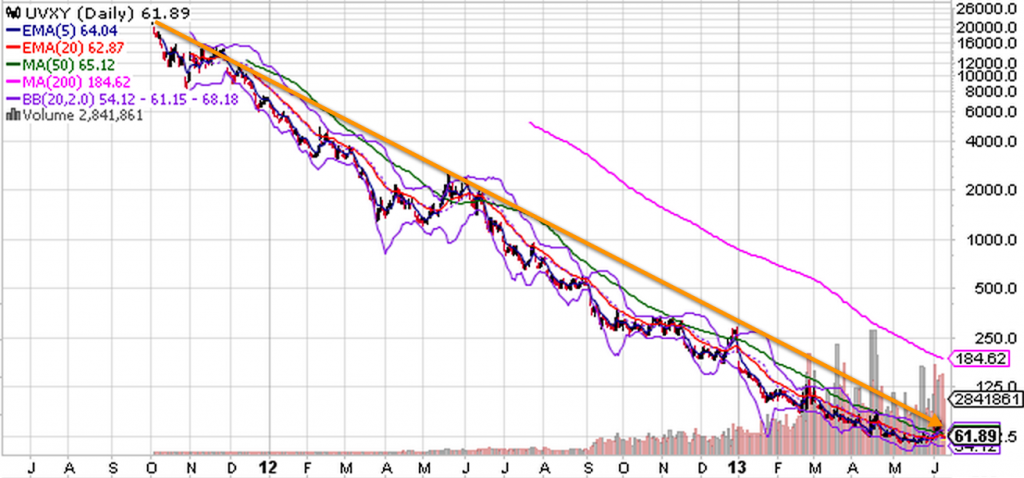 Who'd bet against it!
Related Posts