Most stocks show a nice reversal pattern countering the drop of the past three days. Many set what looks like higher short-term cycle lows.
But everyone didn't participate volume-wise. Yes, the summer vacation season is beginning and the Hamptons are beckoning. But reversals on weak volume at any time of the year are suspect. My message today is brief. Prepare.
Volatility has been picking up, so buying puts as protection has become more expensive. But a cautious trader may want to cut back on open positions, initiate smaller trades, stick to more conservative trades, and consider small positions in bearish ETFs.
Very simply, let the market prove itself. Don't look at just the daily charts. Most stocks have produced, or are about to produce, Stochastic sell signals on their weekly charts. The risk on any bullish trades will be higher. And on any rallies, look for volume. If the big players aren't participating, why should you?
The market volatility, and yesterday's reversals, have set up some interesting covered call trade possibilities. Normally covered calls are more conservative, lower-yielding trades. In today's newsletter, I offer six higher-probability covered call setups on high quality stocks offering potential returns of 5 to almost 8% over the next 4 weeks.
Of course, there's much more you need to know and many more stocks you can capitalize upon each and every day.  To find out more, type in www.markettamer.com/seasonal-forecaster
By Gregg Harris, MarketTamer Chief Technical Strategist
Copyright (C) 2013 Stock & Options Training LLC
Unless indicated otherwise, at the time of this writing, the author has no positions in any of the above-mentioned securities.
Gregg Harris is the Chief Technical Strategist at MarketTamer.com with extensive experience in the financial sector.
Gregg started out as an Engineer and brings a rigorous thinking to his financial research. Gregg's passion for finance resulted in the creation of a real-time quote system and his work has been featured nationally in publications, such as the Investment Guide magazine.
As an avid researcher, Gregg concentrates on leveraging what institutional and big money players are doing to move the market and create seasonal trend patterns. Using custom research tools, Gregg identifies stocks that are optimal for stock and options traders to exploit these trends and find the tailwinds that can propel stocks to levels that are hidden to the average trader.
Related Posts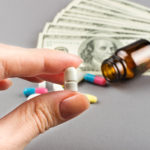 Top 5 New Drug Launches of 2019 — and the Biotech Stocks That Could Win Big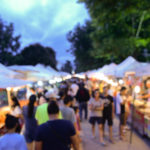 3 Ways a Small Business Owner Can Attract Customers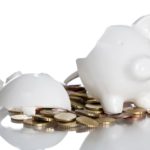 Here's How Many U.S. Households Will Run Out of Money in Retirement