There will be times the market will not give a clear indication of its intentions. This is one of those times. The S&P 500 has pulled back 3% from recent highs. But so far, it has been a relatively tame event. The SPY's chart for example shows more of a consolidation, with above-average volume on up-close days as well as down-close days:
A negative is the SPY setting a double top – after almost 5 months within a
well-defined up-channel, it could not muster the strength to set even a
slightly higher high. On the other hand, it is respecting its 50-day moving
average, so far.OIH, the Oil Services ETF, seems to be taking a nice 'have the friends over for
a cookout' type of break. Yesterday's high volume on a slight gap-up and
up-close day looks like everyone is in good spirits (or filled with them).
But not everyone on the street is having a party. The Consumer Services sector
ETF set a slightly lower low on very high volume.*
Very few of IYC's top-10 holdings look good. Wal-Mart had a sharp reversal
after coming out on Wednesday with a good outlook. Amazon.com, Disney, and
Costco are being sold off. Institutions are apparently concerned about retail's
Q3 and possibly Q4 earnings.
But wait – the next street over has a block party going on – it's the Financial
guys (who else). In the past, they had a reputation of leading market rebounds.
XLF can still produce above-average volume on up-close days. A lot of noise and
party music is coming from over there. I think I'll head over there, grab a
beer, and mingle. But I'm not ready to do the limbo. I'm just going to sit and
watch for a while.
Of course, there's much more you need to know and many more stocks you can
capitalize upon each and every day.  To find out more, click here:  www.markettamer.com/newsletters
By Gregg Harris, MarketTamer Chief Technical Strategist
*note: if you are using Worden's Telechart, please don't call them if your copy
of it shows a different chart for the IYC. Their data had an incorrect low for
Thursday's trading. It will likely be corrected in tonight's update. I edited
the snapshot I took of the chart.
Copyright (C) 2012 Stock & Options Training LLC
Price charts are courtesy of Worden − www.Worden.com
At the time of this writing, the author has no positions in any of the above-mentioned securities.
Gregg Harris is the Chief Technical Strategist at MarketTamer.com with extensive experience in the financial sector.
Gregg started out as an Engineer and brings a rigorous thinking to his financial research.  Gregg's passion for finance resulted in the creation of a real-time quote system and his work has been featured nationally in publications, such as the Investment Guide magazine.
As an avid researcher, Gregg concentrates on leveraging what institutional and big money players are doing to move the market and create seasonal trend patterns.  Using custom research tools, Gregg identifies stocks that are optimal for stock and options traders to exploit these trends and find the tailwinds that can propel stocks to levels that are hidden to the average trader.
Related Posts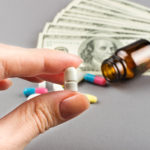 Top 5 New Drug Launches of 2019 — and the Biotech Stocks That Could Win Big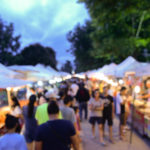 3 Ways a Small Business Owner Can Attract Customers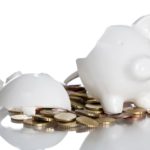 Here's How Many U.S. Households Will Run Out of Money in Retirement