Enroll Now And Get Instant Access To
3 Trading Systems

Designed To Deliver

Potentially Profitable Stock Picks

To Your Inbox Every Day!
Allowing you to pick and choose the 'best' opportunities for your risk tolerance and trading style!
Introducing: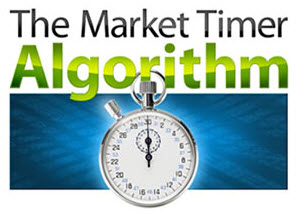 The Market Timer Algorithm 1.0 Is For More Aggressive Traders Who Are Looking For Big Wins, And Are Comfortable winning less often, but when they win they win BIG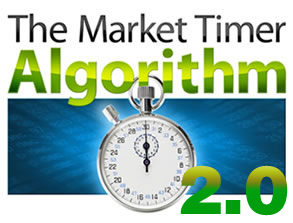 The Market Timer Algorithm 2.0 Is For More Conservative Traders Who Are Looking For Consistent Income With A System That Wins Far More Than It Loses. This System Was Designed To Win Smaller Amounts More Often And Rarely Loses No Matter Which Way The Market Moves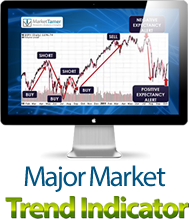 The MMTI Is For Extremely Conservative, Even LAZY Traders Who Do Not Want To Be In And Out Of The Market All Of The Time. The MMTI triggers when major market turns are most likely to occur creating a high expectancy trading opportunity. This system has produced a 200% return since inception.
Yes!

I am ready to reduce my risk and create positive expectancy in my stock and options investing.
12 months access to the brand new Market Tamer Algorithm 2.0 that is designed to deliver trades that win small amounts more often. (A $1,997 Value)
12 months access to the proprietary Market Timer Algorithm that will save me time by analyzing thousands of stocks non-stop and identify trading ideas and investment strategies based upon my risk tolerance and reward goals (A $1,997 Value)
12 months access to the powerful Major Market Trend Indicator (MMTI) that alerts me when major market reversals are about to take place, allowing me to take advantage of big profit opportunities. (A $997 value)
One Weekly Group Coaching Call (for a full year) where Market Tamer instructors will help identify the very best trade ideas and how to manage them for maximum profit. (A $2,997 value)
That's a total REAL value of $8,985.
I have a full 50 days to evaluate the Market Timer Algorithm. If I'm not satisfied with the performance of the Market Timer Algorithm after the 50-day period, I can return my purchase for a 100% refund within 10 days following my 50-day evaluation period. All I need to do is attend each of the weekly coaching calls, and place at least 3 documented trades in an online virtual trading brokerage account each week to prove that I gave the Market Timer Algorithm a fair try.