Procter & Gamble's most recent trend suggests a bearish bias. One trading opportunity on Procter & Gamble is a Bear Call Spread using a strike $72.50 short call and a strike $77.50 long call offers a potential 20.77% return on risk over the next 15 calendar days. Maximum profit would be generated if the Bear Call Spread were to expire worthless, which would occur if the stock were below $72.50 by expiration. The full premium credit of $0.86 would be kept by the premium seller. The risk of $4.14 would be incurred if the stock rose above the $77.50 long call strike price.
The 5-day moving average is moving down which suggests that the short-term momentum for Procter & Gamble is bearish and the probability of a decline in share price is higher if the stock starts trending.
The 20-day moving average is moving down which suggests that the medium-term momentum for Procter & Gamble is bearish.
The RSI indicator is below 20 which suggests that the stock is in oversold territory.
To learn how to execute such a strategy while accounting for risk and reward in the context of smart portfolio management, and see how to trade live with a successful professional trader, view more here
---
LATEST NEWS for Procter & Gamble
How Colgate-Palmolive's Sales Fared in 1Q18
Tue, 01 May 2018 21:30:12 +0000
Colgate-Palmolive (CL) reported net sales of $4.0 billion, a shade lower than what analysts had expected but marking a 6.5% improvement YoY (year-over-year). Colgate-Palmolive's top line benefited from currency rates boosting its sales growth rate by 4.5%. Volumes grew 2.0%, reflecting a 0.5% contribution from professional skin care acquisitions.
What's behind Colgate-Palmolive's 1Q18 Earnings Beat?
Tue, 01 May 2018 19:57:03 +0000
Colgate-Palmolive's (CL) earnings finally came ahead of analysts' expectation, after just meeting estimates in the past three quarters. Colgate-Palmolive's 1Q18 adjusted EPS (earnings per share) of $0.74 exceeded analysts' estimate of $0.72 and marked a 10.4% rise YoY (year-over-year).
3 Dividend Stocks That Are Minting Money
Tue, 01 May 2018 13:00:00 +0000
Owning dividend stocks backed by solidly growing cash flows can make you rich. Here are three you might want to consider.
Food Stocks Slated to Report Q1 Earnings on May 1: MDLZ, ADM
Mon, 30 Apr 2018 16:37:04 +0000
Productivity, cost saving plans and innovations are likely to drive food stocks amid a challenging space. However, higher input costs pose risks.
Procter & Gamble Is Trying to Make a Tradable Low on the Charts
Mon, 30 Apr 2018 14:01:00 +0000
was reviewed last week where I wrote, "PG has made a serious price adjustment or markdown, if you like, but a low has not yet been made, in my opinion. In this daily bar chart of PG, below, we can see that the stock price of PG held around $72 last week. The daily On-Balance-Volume (OBV) line shows a minor uptick.
Related Posts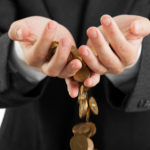 3 Surprising Ways You May Be Losing Money Without Realizing It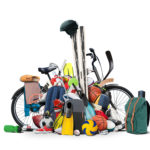 Low Expectations for Dick's Sporting Goods Could Still Be Too High a Hurdle to Overcome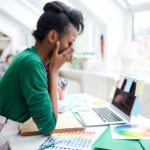 Millennials, Don't Let This 1 Mistake Ruin Your Financial Future