Procter & Gamble's most recent trend suggests a bearish bias. One trading opportunity on Procter & Gamble is a Bear Call Spread using a strike $73.50 short call and a strike $78.50 long call offers a potential 15.74% return on risk over the next 17 calendar days. Maximum profit would be generated if the Bear Call Spread were to expire worthless, which would occur if the stock were below $73.50 by expiration. The full premium credit of $0.68 would be kept by the premium seller. The risk of $4.32 would be incurred if the stock rose above the $78.50 long call strike price.
The 5-day moving average is moving down which suggests that the short-term momentum for Procter & Gamble is bearish and the probability of a decline in share price is higher if the stock starts trending.
The 20-day moving average is moving down which suggests that the medium-term momentum for Procter & Gamble is bearish.
The RSI indicator is below 20 which suggests that the stock is in oversold territory.
To learn how to execute such a strategy while accounting for risk and reward in the context of smart portfolio management, and see how to trade live with a successful professional trader, view more here
---
LATEST NEWS for Procter & Gamble
Why Analysts Expect Clorox's Fiscal 3Q18 Earnings to Stay Flat
Fri, 27 Apr 2018 21:31:02 +0000
The profitability of consumer packaged goods manufacturers is taking a hit from the inflation in raw material prices. Alongside lower pricing, packaging and transportation costs pose additional challenges. Two of the industry leaders—Procter & Gamble (PG) and Kimberly-Clark (KMB)—reported YoY (year-over-year) improvement in their earnings. However, margin headwinds and price competition remained a drag on their growth.
P&G makes its M&A move
Fri, 27 Apr 2018 10:00:00 +0000
When David Taylor revealed on April 19 that Procter & Gamble Co. would pay $4.2 billion for the consumer health care brands of German firm Merck KGaA, he sounded like a CEO in need of a remedy. His voice was hoarse, as if battling a cold. And P&G's flat third-quarter earnings, announced the same day, left some shareholders feeling low.
New Clearblue® Study Finds Increased Chance of Pregnancy from Sex Two Days Before Ovulation
Thu, 26 Apr 2018 20:00:00 +0000
Clearblue®, the #1 OB-GYN-recommended Ovulation Test Brand1, reveals new data in ovulation showing that the Clearblue® Advanced Digital Ovulation Test maximizes chances of becoming pregnant naturally by helping women target intercourse effectively.
P&G among top green power users in nation
Thu, 26 Apr 2018 17:48:04 +0000
Procter & Gamble Co. placed near the top of the U.S. Environmental Protection Agency's new ranking of the largest green power users in the nation.
Ominous Signs for Consumer Staples ETFs
Thu, 26 Apr 2018 17:18:40 +0000
The normally boring, defensive consumer staples sector has been anything but this year. The Consumer Staples Select SPDR (NYSEArca: XLP), the largest ETF tracking the consumer staples sector, is lower …
Related Posts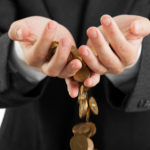 3 Surprising Ways You May Be Losing Money Without Realizing It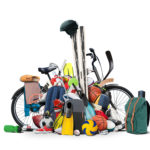 Low Expectations for Dick's Sporting Goods Could Still Be Too High a Hurdle to Overcome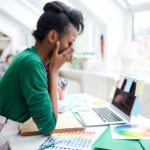 Millennials, Don't Let This 1 Mistake Ruin Your Financial Future