Procter & Gamble's most recent trend suggests a bearish bias. One trading opportunity on Procter & Gamble is a Bear Call Spread using a strike $87.00 short call and a strike $92.00 long call offers a potential 14.42% return on risk over the next 15 calendar days. Maximum profit would be generated if the Bear Call Spread were to expire worthless, which would occur if the stock were below $87.00 by expiration. The full premium credit of $0.63 would be kept by the premium seller. The risk of $4.37 would be incurred if the stock rose above the $92.00 long call strike price.
The 5-day moving average is moving down which suggests that the short-term momentum for Procter & Gamble is bearish and the probability of a decline in share price is higher if the stock starts trending.
The 20-day moving average is moving down which suggests that the medium-term momentum for Procter & Gamble is bearish.
The RSI indicator is at 23.99 level which suggests that the stock is neither overbought nor oversold at this time.
To learn how to execute such a strategy while accounting for risk and reward in the context of smart portfolio management, and see how to trade live with a successful professional trader, view more here
---
LATEST NEWS for Procter & Gamble
P&G's power network charges into Cincinnati: PHOTOS (Video)
Tue, 31 Oct 2017 19:01:14 +0000
More than 1,000 former Procter & Gamble Co. employees – including dozens of CEOs as well as others with C-suite titles in marketing, operations or finance – have gathered in Cincinnati this week to reunite with former colleagues, make new connections and perhaps even do business together.
P&G staves off activist investor in proxy battle (Video)
Tue, 31 Oct 2017 18:50:35 +0000
UPDATE: P&G reveals it barely won proxy battle. Procter & Gamble reported Oct. 10 that shareholders voted against electing activist investor Nelson Peltz to a seat on the board of the company, which spent about $35 million in an effort to stave off his proxy challenge. Trian is awaiting the official results, which P&G said could take several weeks.
Mondelez (MDLZ) Q3 Earnings & Revenues Top, Gross Margin Down
Tue, 31 Oct 2017 16:16:04 +0000
Mondelez (MDLZ) posted stellar Q3 performance owing to continued strength in Power Brands and upbeat performance in Europe and emerging markets.
P&G's Citizenship Efforts – A Force For Good And A Force For Growth
Tue, 31 Oct 2017 13:00:00 +0000
The Procter & Gamble Company today released its 2017 Citizenship Report, detailing progress in improving social conditions for those in need, advancing Diversity & Inclusion, building a world free from gender bias inside and outside the Company and reducing its environmental footprint.
Global advertising giant WPP faces stagnant sales this year
Tue, 31 Oct 2017 12:54:05 +0000
WPP (WPP.L) cut its sales expectations for the third time this year on Tuesday and said net sales would not grow in 2017, with weak client spending and technological disruption putting it on course for its lowest growth since the financial crisis. The bleak outlook from the world's largest advertising company and similar forecasts from peers have prompted fears of structural change as consumer goods giants like Unilever cut spending and Google and Facebook transform the industry. Competition among the big four of WPP, Omnicom (OMC.N), Publicis (PUBP.PA) and Interpublic (IPG.N) has become fierce as clients review the effectiveness of their marketing budgets.
Related Posts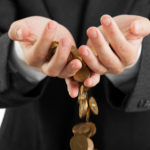 3 Surprising Ways You May Be Losing Money Without Realizing It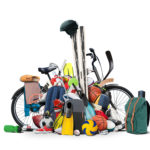 Low Expectations for Dick's Sporting Goods Could Still Be Too High a Hurdle to Overcome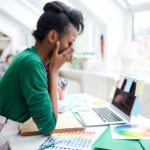 Millennials, Don't Let This 1 Mistake Ruin Your Financial Future