Procter & Gamble's most recent trend suggests a bearish bias. One trading opportunity on Procter & Gamble is a Bear Call Spread using a strike $87.50 short call and a strike $92.50 long call offers a potential 13.12% return on risk over the next 13 calendar days. Maximum profit would be generated if the Bear Call Spread were to expire worthless, which would occur if the stock were below $87.50 by expiration. The full premium credit of $0.58 would be kept by the premium seller. The risk of $4.42 would be incurred if the stock rose above the $92.50 long call strike price.
The 5-day moving average is moving down which suggests that the short-term momentum for Procter & Gamble is bearish and the probability of a decline in share price is higher if the stock starts trending.
The 20-day moving average is moving down which suggests that the medium-term momentum for Procter & Gamble is bearish.
The RSI indicator is below 20 which suggests that the stock is in oversold territory.
To learn how to execute such a strategy while accounting for risk and reward in the context of smart portfolio management, and see how to trade live with a successful professional trader, view more here
---
LATEST NEWS for Procter & Gamble
P&G debuts 2018 Olympics ad campaign, and it's another tearjerker
Thu, 02 Nov 2017 17:56:27 +0000
Procter & Gamble Co. is adding to its well-received "Thank You, Mom" campaign for its 2018 Winter Olympics ad blitz with another heartfelt short film. The Cincinnati-based consumer goods maker (PG) unveiled its "Love Over Bias" ad on Thursday, which marked 100 days until the opening ceremony of the games in PyeongChang, South Korea. "The film imagines what the world could be if we all saw each other through a mom's eyes," P&G explains.
Employee stock funds loom large in close proxy battles
Thu, 02 Nov 2017 16:42:26 +0000
ADP Inc's decision in 2015 to liquidate an employee stock fund with nearly 5 million company shares could undermine the payroll processor's efforts to defeat hedge fund manager William Ackman in a bitter proxy battle. Employee stock fund shares are typically a reliable source of ammunition when companies need votes to fend off aggressive activists like Ackman, proxy analysts said. Collectively, workers can accumulate large amounts of company shares in retirement accounts.
Procter & Gamble Launches New Thought-Provoking Olympic Games Film: "Love Over Bias"
Thu, 02 Nov 2017 13:05:00 +0000
Marking 100 days until the Opening Ceremony of the Olympic Winter Games PyeongChang 2018, Procter & Gamble , a Worldwide Olympic Partner today unveiled "Love Over Bias," the newest installment of its award-winning "Thank You, Mom" campaign.
P&G Professional Survey Reveals Nearly All U.S. Consumers Consider Cleanliness When Deciding Whether or Not to Return to a Business
Thu, 02 Nov 2017 13:00:00 +0000
It doesn't matter how good the service is or how wonderful the employees are, it's how clean and fresh a hotel, restaurant, salon or office is that matters most for 92 percent of consumers when deciding if they will become a repeat customer.
P&G executive hired as marketing chief of KFC
Wed, 01 Nov 2017 15:00:36 +0000
Procter & Gamble Co. executive Andrea Zahumensky has been hired as chief marketing officer of U.S. operations for the chicken restaurant chain KFC Corp. Zahumensky, who has worked or P&G for 20 years, has been brand director for North America Baby Care for the Cincinnati-based maker of consumer goods such as Pampers diapers (PG) since August of last year. The Louisville-based parent company of what was previously known as Kentucky Fried Chicken is a Fortune 500 firm (YUM) that also operates Taco Bell, Pizza Hut and WingStreet restaurants worldwide.
Related Posts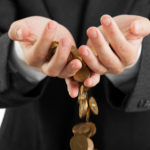 3 Surprising Ways You May Be Losing Money Without Realizing It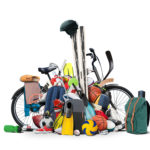 Low Expectations for Dick's Sporting Goods Could Still Be Too High a Hurdle to Overcome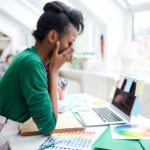 Millennials, Don't Let This 1 Mistake Ruin Your Financial Future