Strong buying came into the Russell 2000 yesterday. Volume on the IWM increased 212% from the previous day, 106% above the recent average. IWM's lower highs and lower lows since September have formed a tight channel.
The IWM has pulled back to the 38.2% Fibonacci level, meaning it has retraced 38% of its gains since early June. A strong stock will bounce off the 38%
level, a moderately strong stock will pull back around 50% before rebounding, and the 62% level is often the pivot point in weaker markets. The fact the IWM paused/consolidated several days at the 38% level may be an indication the market is slightly stronger than people think.
The IWM is up 11% since the beginning of the year. With October now behind us, most of the major indexes and ETFs don't have strong seasonal patterns heading into the end of the year and Q1 earnings announcements in January, but there is an upward bias (a track record of increasing gains).
This is the time of year that money managers are sitting around thinking about how their results will look at the end of the year, and may be making some adjustments. Clients will be deciding whether to stay put or move their money elsewhere, and of course there are the bonus checks. Many individual stocks produced strong bounces yesterday. Also, as it stands right now, capital gains taxes are due to rise significantly at the start of next year. We may see increased market activity through the rest of the year.
Of course, there's much more you need to know and many more stocks you can capitalize upon each and every day.  To find out more, click here: www.markettamer.com/seasonal-forecaster
By Gregg Harris, MarketTamer Chief Technical Strategist
Copyright (C) 2013 Stock & Options Training LLC
Unless indicated otherwise, at the time of this writing, the author has no positions in any of the above-mentioned securities.
Gregg Harris is the Chief Technical Strategist at MarketTamer.com with extensive experience in the financial sector.
Gregg started out as an Engineer and brings a rigorous thinking to his financial research. Gregg's passion for finance resulted in the creation of a real-time quote system and his work has been featured nationally in publications, such as the Investment Guide magazine.
As an avid researcher, Gregg concentrates on leveraging what institutional and big money players are doing to move the market and create seasonal trend patterns. Using custom research tools, Gregg identifies stocks that are optimal for stock and options traders to exploit these trends and find the tailwinds that can propel stocks to levels that are hidden to the average trader.
Related Posts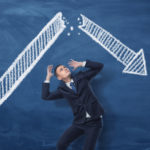 Inside Baidu's Horrible Quarter

Golar LNG Partners LP (GMLP) Q1 2019 Earnings Call Transcript
Golar LNG Ltd (GLNG) Q1 2019 Earnings Call Transcript