IBM's most recent trend suggests a bullish bias. One trading opportunity on IBM is a Bull Put Spread using a strike $140.00 short put and a strike $130.00 long put offers a potential 16.96% return on risk over the next 30 calendar days. Maximum profit would be generated if the Bull Put Spread were to expire worthless, which would occur if the stock were above $140.00 by expiration. The full premium credit of $1.45 would be kept by the premium seller. The risk of $8.55 would be incurred if the stock dropped below the $130.00 long put strike price.
The 5-day moving average is moving up which suggests that the short-term momentum for IBM is bullish and the probability of a rise in share price is higher if the stock starts trending.
The 20-day moving average is moving up which suggests that the medium-term momentum for IBM is bullish.
The RSI indicator is at 75.83 level which suggests that the stock is neither overbought nor oversold at this time.
To learn how to execute such a strategy while accounting for risk and reward in the context of smart portfolio management, and see how to trade live with a successful professional trader, view more here
---
LATEST NEWS for IBM
IBM seeks $167 million from Groupon in dispute over early internet patents
Tue, 17 Jul 2018 01:33:21 +0000
International Business Machines Corp on Monday asked a U.S. jury to award it $167 million in a lawsuit accusing e-commerce marketplace operator Groupon Inc of using patented technology without authorization. IBM lawyer John Desmarais told a jury in federal court in Delaware that Groupon infringed patents describing foundational e-commerce technology that had already been licensed to Amazon Inc, Facebook Inc and Alphabet Inc's Google for between $20 million and $50 million per company.
IBM Seeks $167 Million From Groupon in E-Commerce Patent Suit
Mon, 16 Jul 2018 20:54:36 +0000
Groupon Inc. built its online coupon business on the back of International Business Machines Corp.'s e-commerce inventions without permission, lawyers for IBM said at the start of a federal trial seeking damages for patent infringement. John Desmarais, a lawyer for IBM, said Chicago-based Groupon arrived "relatively late" to e-commerce and piggybacked on existing technologies. Many companies, including Amazon.com Inc. and Facebook Inc., have bought licenses to use the company's patented technology, while Groupon hasn't, he said.
What to Know about IBM's Billion-Dollar Aussie Contract
Mon, 16 Jul 2018 20:46:00 +0000
Earlier this month, IBM (IBM) secured a technology contract with the Australian government worth 1.0 billion Australian dollars ($740 million). The five-year contract involves IBM offering automation services to Australia's federal departments. In an interview with Bloomberg, IBM Asia-Pacific CEO Harriet Green said the Aussie government stands to save as much as 100 million Australian dollars by awarding IBM the technology contract.
10 Dow Jones Titans to Buy Now
Mon, 16 Jul 2018 19:48:03 +0000
The Dow Jones Industrial Average has climbed back up over the 25,000 level. As a result, a number of big-cap Dow Jones stocks — outside of the technology sector that has been red hot for months — are perking up and looking ready to run higher. The company will next report results on July 25, with analysts looking for earnings of $3.40 per share on revenues of $23.9 billion.
IBM to Beat On Q2 Earnings: ETFs to Watch
Mon, 16 Jul 2018 16:01:04 +0000
These ETFs could be potential movers if IBM surprises the market.
Related Posts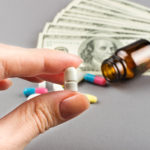 Top 5 New Drug Launches of 2019 — and the Biotech Stocks That Could Win Big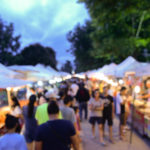 3 Ways a Small Business Owner Can Attract Customers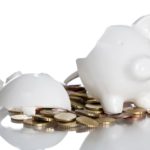 Here's How Many U.S. Households Will Run Out of Money in Retirement