Sudden Changes in Market Direction
You've been watching Amazon. A good company, a strong looking stock. It recently pulled back to the 50-day moving average, and like recent visits to the 50-day MA, it rebounded after a few trading sessions. October expirations are only 14 days away – too close. You decide on a bull call spread trade using November options.
Excellent. At the open the next morning the overall market is showing positive tone and AMZN opens slightly up. You price out a bull call trade, deciding the best option is to Sell 2 AMZN November 265 Puts, Buy 2 AMZN November 260 Puts, at 2.5 limit. You place the order and it fills within a few minutes.
November expiration is 42 days away. You don't intend on staying that long. You're aiming for a 20% profit and will exit the trade as soon as it is hit.
So far, so good. But about 2 hours into the day, AMZN begins falling. It closes down 2 points on the day. No big deal. The next day produced a slight, half-point gain, albeit on low volume.
Two days later, on October 9th, AMZN opens up and immediately begins dropping. 45 minutes into the session your bull call spread is down more than 16%.
What do you do now?
AMZN is still above the 50-day MA and still above September's low. You could hold on and wait a little longer. AMZN may pause, then rebound, at its 50-day MA. You could go with that strategy, if you're the type that luck shines upon.
But at this point, if I was down almost as much as I was expecting to make, I would be considering the options. I would consider just closing the trade and taking the loss. They all can't be winners. As long as my overall success rate is good, and I limit my losses, occasional losses are acceptable.
What about adjustments on a bull call spread? Proper adjustments can turn some likely losing trades into gaining trades, or at least break-even trades.
The best adjustment for a bull call spread, when the underlying is turning distinctly bearish, is to turn it into a bear call or bear call calendar.
But if AMZN is being sold off strongly, a problem arises. If you're a market maker in this stock, the overall market is selling off, and you're seeing a bunch of orders coming in from spread trade holders wanting to get out of their positions, what are you likely to do? With multiple legs, you have to consider multiple hedging strategies – market makers do not like, and can't afford, having a large net exposure to the market. They have to provide a market to you, but they will price in their risk. Their bids for your spreads will quickly drop. You may get out, but it may be at an even larger loss than you were initially expecting. There also could be a small delay before the trade executes, and in the meantime you're losing even more. Closing the trade, or trying to adjust it into a bear call, may be difficult to execute at a good price.
An alternative to this is to consider buying a little time by buying a put. You may need only a few hours, or a couple of days, for the situation to settle down and the Bid/Ask prices to come back in to reasonable ranges. Then you will have time to make a decision on what to do with the position, and have better options available to you.
While there is a risk in adding a put to the trade, it can lower or reverse the delta on the trade, and therefore the rate of loss, or even turn the trade profitable. The big negative with this approach is it can substantially add to the cost of the position and the amount at risk. I would be uncomfortable holding the puts past the close of the current trading session. But there are times buying yourself just a few hours can make a big difference in a trade.
Back to AMZN. It is 60 minutes into the session and AMZN's decline is picking up speed. The puts are costly. The current delta on the position is around 13. Ideally, you would want to find a near-the-money put that will just offset the delta. Bringing the delta to near-zero will, for a short time, make your position immune to price changes.
AMZN, being a high price, volatile stock, doesn't offer cheap puts, but you decide on buying 1 November 240 put at 6.25. This about doubles the cost of the trade, but you're just looking to stem the losses for the remainder of the day. The delta on the trade is now -15, so the position will benefit if AMZN falls further.
It does. AMZN falls another 5 points heading into the close. AMZN is down almost 2 standard deviations on the day, meaning there is only a 5% chance of a day like this happening. But happen it did, while you were in a bullish trade on a stock that seemed to have everything going for it.
As AMZN is heading towards closing at its low for the day, your trade is now up 3%. Instead of being down 16%, and likely losing even more by the time you close the trade, you bought some time and are now up 3%. You could decide to remove the put and adjust the remaining bull calls into some other, more appropriate trade. But you decide to avoid the overnight risk and close the trade, the bull calls and the put, walking away with a small gain.
AMZN fell another 6 points on the following day, and 20 more in the next couple of weeks. But you didn't panic – you bought yourself a little time on the trade that was failing and actually got out with a profit.
This is not an ideal solution. There seldom are ideal solutions when trades quickly go against you. But it is a good buy-some-time trade strategy, and works best in rapidly-declining markets.
Of course, there's much more you need to know and many more stocks you can capitalize upon each and every day.  To find out more, type in www.markettamer.com/seasonal-forecaster
By Gregg Harris, MarketTamer Chief Technical Strategist
Copyright (C) 2013 Stock & Options Training LLC
Unless indicated otherwise, at the time of this writing, the author has no positions in any of the above-mentioned securities.
Gregg Harris is the Chief Technical Strategist at MarketTamer.com with extensive experience in the financial sector.
Gregg started out as an Engineer and brings a rigorous thinking to his financial research. Gregg's passion for finance resulted in the creation of a real-time quote system and his work has been featured nationally in publications, such as the Investment Guide magazine.
As an avid researcher, Gregg concentrates on leveraging what institutional and big money players are doing to move the market and create seasonal trend patterns. Using custom research tools, Gregg identifies stocks that are optimal for stock and options traders to exploit these trends and find the tailwinds that can propel stocks to levels that are hidden to the average trader.
Related Posts
Kratos Defense Stock Upgraded: Not Too Late to Catch This Train?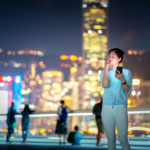 SINA and Weibo: Falling Knives or Undervalued Stocks?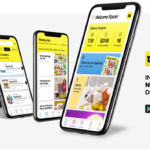 Dollar General Q1 Earnings to Show Costs of New Initiatives