Boeing's most recent trend suggests a bearish bias. One trading opportunity on Boeing is a Bear Call Spread using a strike $352.50 short call and a strike $357.50 long call offers a potential 40.45% return on risk over the next 7 calendar days. Maximum profit would be generated if the Bear Call Spread were to expire worthless, which would occur if the stock were below $352.50 by expiration. The full premium credit of $1.44 would be kept by the premium seller. The risk of $3.56 would be incurred if the stock rose above the $357.50 long call strike price.
The 5-day moving average is moving down which suggests that the short-term momentum for Boeing is bearish and the probability of a decline in share price is higher if the stock starts trending.
The 20-day moving average is moving down which suggests that the medium-term momentum for Boeing is bearish.
The RSI indicator is at 41.77 level which suggests that the stock is neither overbought nor oversold at this time.
To learn how to execute such a strategy while accounting for risk and reward in the context of smart portfolio management, and see how to trade live with a successful professional trader, view more here
---
LATEST NEWS for Boeing
We Turned More Cautious Towards Hang Seng, Says Morgan Stanley's Garner
Thu, 09 Aug 2018 02:11:21 +0000
Aug.08 — Jonathan Garner, Asia and emerging markets chief strategist at Morgan Stanley, discusses the falling yuan and its impact on Chinese equities. He speaks on "Bloomberg Markets: Asia."
Boeing denies rumors it may pause 737 production in Renton as planes pile up
Thu, 09 Aug 2018 01:50:49 +0000
As dozens of jets sit unfinished in Renton and at Boeing Field, workers and suppliers are worried about a production stoppage and remembering 737 manufacturing woes that froze the line 21 years ago.
BRIEF-China Development Bank Financial Leasing Entered Supplemental Agreements For Purchase Of 60 Boeing Aircraft
Thu, 09 Aug 2018 01:09:08 +0000
Aug 9 (Reuters) – China Development Bank Financial Leasing Co Ltd: * CDBALF PROPOSED TO CONVERT ORDER TO PURCHASE EIGHT BOEING 787-9 AIRCRAFT INTO 22 737 MAX 8 AIRCRAFT * TOTAL LIST PRICE FOR AIRCRAFT …
Firefighting Boeing 747 takes on California wildfires (Photos)
Wed, 08 Aug 2018 20:59:49 +0000
The modified Boeing 747 can drop nearly 20,000 gallons of water or fire suppressing chemicals, almost twice the capacity of the next largest aerial tanker.
These Boeing Supply-Chain Hiccups Point To Risk Of Ramp-Up Plans
Wed, 08 Aug 2018 19:47:54 +0000
Boeing warned that supply-chain issues will hit Q3 deliveries, offering a reminder of the risks the aerospace giant and rival Airbus face as they look to boost production rates.
Related Posts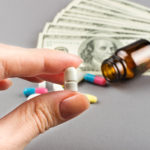 Top 5 New Drug Launches of 2019 — and the Biotech Stocks That Could Win Big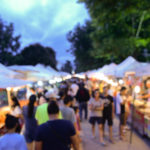 3 Ways a Small Business Owner Can Attract Customers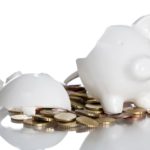 Here's How Many U.S. Households Will Run Out of Money in Retirement