Yum! Brands's most recent trend suggests a bullish bias. One trading opportunity on Yum! Brands is a Bull Put Spread using a strike $70.00 short put and a strike $65.00 long put offers a potential 5.71% return on risk over the next 30 calendar days. Maximum profit would be generated if the Bull Put Spread were to expire worthless, which would occur if the stock were above $70.00 by expiration. The full premium credit of $0.27 would be kept by the premium seller. The risk of $4.73 would be incurred if the stock dropped below the $65.00 long put strike price.
The 5-day moving average is moving up which suggests that the short-term momentum for Yum! Brands is bullish and the probability of a rise in share price is higher if the stock starts trending.
The 20-day moving average is moving up which suggests that the medium-term momentum for Yum! Brands is bullish.
The RSI indicator is at 76.7 level which suggests that the stock is neither overbought nor oversold at this time.
To learn how to execute such a strategy while accounting for risk and reward in the context of smart portfolio management, and see how to trade live with a successful professional trader, view more here
---
LATEST NEWS for Yum! Brands
Pizza Hut To Direct Percentage Of World Hunger Relief Donations To Recovery Efforts In Philippines
Thu, 21 Nov 2013 22:03:00 GMT
PR Newswire – PLANO, Texas, Nov. 21, 2013 /PRNewswire/ — As one of the largest corporate supporters of the United Nations World Food Programme, Pizza Hut has announced that it will designate a percentage of its World Hunger Relief donations through Yum! Brands to recovery efforts in the Philippines. The World Food Programme, the world's largest humanitarian agency fighting hunger worldwide, estimated that roughly 2.5 million survivors from the devastating typhoon that ravaged the city earlier this month were still in need of food. As a result, between now and Nov. 27, a percentage of World Hunger Relief donations received on Pizzahut.com will be solely directed toward food relief in the Philippines. According to the National Disaster Risk Reduction and Management Council, 9.6 million people are affected across 41 provinces, with more than 900,000 people displaced.
Watch Out: Barbarians At The Gate For Yum Brands (YUM)
Thu, 21 Nov 2013 19:25:00 GMT
TheStreet – Trade-Ideas LLC identified Yum Brands (YUM) as a "barbarian at the gate" (strong stocks crossing above resistance with today's range greater than 200%) candidate
Yum! Brands a compelling idea heading into 2014, says Oppenheimer
Thu, 21 Nov 2013 12:43:43 GMT
theflyonthewall.com – Oppenheimer believes that Yum! Brands' EPS can increase at least 20% in 2014, and the firm thinks the Street's 2014 restaurant margin outlook for the company looks low. The firm adds that investors could …
Take Profits In Jack In The Box
Thu, 21 Nov 2013 11:37:29 GMT
Seeking Alpha – Shares of Jack in the Box Inc ( JACK ) have soared this year and after reporting quarterly numbers that exceeded expectations rallied another 4% after hours. The company reported EPS from continuing operations …
YUM BRANDS INC Files SEC form 8-K, Change in Directors or Principal Officers
Thu, 21 Nov 2013 11:01:00 GMT
Related Posts

Preferred Bank (PFBC) Q1 2019 Earnings Call Transcript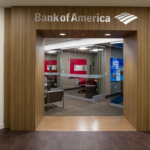 This Unconventional Metric is Bank of America's Key to Success

Citizens Financial Group Inc (CFG) Q1 2019 Earnings Call Transcript