Reuters reports that over 60% of Americans are against intervention in Syria.  So who is Bashar Al Assad? Russia Today interviews the Syrian President.
Al-Assad graduated from the medical school of the University of Damascus in 1988, and started to work as a physician in the army. Four years later, he attended postgraduate studies at the Western Eye Hospital, in London, specializing in ophthalmology. In 1994, after his elder brother Bassel, the heir apparent to their father, was killed in a car crash, Bashar was promptly recalled to Syria to take over Bassel's role. He entered the military academy, and took charge of the Syrian occupation of Lebanon in 1998. In December 2000, Assad married Asma Assad, née Akhras. Al-Assad was reconfirmed by the national electorate as President of Syria in 2000 and 2007, after the People's Council of Syria had voted to propose the incumbent each time.
Related Posts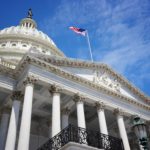 New Bill Could Mean Changes to IRA Rules
Is Skyworks Solutions a Buy?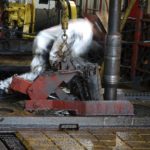 Is Transocean a Buy?