Walgreen's most recent trend suggests a bullish bias. One trading opportunity on Walgreen is a Bull Put Spread using a strike $55.00 short put and a strike $50.00 long put offers a potential 5.71% return on risk over the next 26 calendar days. Maximum profit would be generated if the Bull Put Spread were to expire worthless, which would occur if the stock were above $55.00 by expiration. The full premium credit of $0.27 would be kept by the premium seller. The risk of $4.73 would be incurred if the stock dropped below the $50.00 long put strike price.
The 5-day moving average is moving up which suggests that the short-term momentum for Walgreen is bullish and the probability of a rise in share price is higher if the stock starts trending.
The 20-day moving average is moving up which suggests that the medium-term momentum for Walgreen is bullish.
The RSI indicator is at 65.03 level which suggests that the stock is neither overbought nor oversold at this time.
To learn how to execute such a strategy while accounting for risk and reward in the context of smart portfolio management, and see how to trade live with a successful professional trader, view more here
---
LATEST NEWS for Walgreen
December 21st Options Now Available For Walgreen (WAG)
Mon, 21 Oct 2013 15:51:00 GMT
Forbes – Investors in Walgreen Co. (NYSE: WAG) saw new options begin trading today, for the December 21st expiration. At Stock Options Channel, our YieldBoost formula has looked up and down the WAG options chain for the new December 21st contracts and identified one put and one call contract of particular interest. The […]
WALGREEN CO Files SEC form 10-K, Annual Report
Mon, 21 Oct 2013 10:00:52 GMT
Forbes Healthcare Summit: Walk-In Clinic Visions Shared
Fri, 18 Oct 2013 14:00:00 GMT
Forbes – Video With urgent care centers and retail clinics proliferating across the country, backers of this outpatient medical treatment came together during the second annual Forbes Healthcare Summit in the Allen Room at Jazz at Lincoln Center in Manhattan. Watch as chief medical officer Dr. Andy Sussman from CVS/Caremark (CVS); Dr. Richard Rothman of […]
Strong Prescription Comps Drive Walgreen
Thu, 17 Oct 2013 20:29:58 GMT
Seeking Alpha – Pharmacy giant Walgreen ( WAG ) posted strong fourth-quarter results bolstered by solid prescription comps. Sales increased 5.1% year-over-year to $17.9 billion, roughly in-line with consensus estimates. …
This Drugstore Offers More Potential Than Its Peers
Thu, 17 Oct 2013 14:24:18 GMT
Motley Fool – Investing in drugstores has been a profitable venture over the past several years. However, the landscape has recently changed, and you should consider investing in the strongest underlying company.
Related Posts

Preferred Bank (PFBC) Q1 2019 Earnings Call Transcript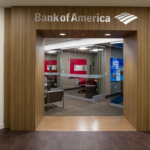 This Unconventional Metric is Bank of America's Key to Success

Citizens Financial Group Inc (CFG) Q1 2019 Earnings Call Transcript