Walgreen's most recent trend suggests a bullish bias. One trading opportunity on Walgreen is a Bull Put Spread using a strike $57.50 short put and a strike $52.50 long put offers a potential 11.61% return on risk over the next 23 calendar days. Maximum profit would be generated if the Bull Put Spread were to expire worthless, which would occur if the stock were above $57.50 by expiration. The full premium credit of $0.52 would be kept by the premium seller. The risk of $4.48 would be incurred if the stock dropped below the $52.50 long put strike price.
The 5-day moving average is moving up which suggests that the short-term momentum for Walgreen is bullish and the probability of a rise in share price is higher if the stock starts trending.
The 20-day moving average is moving up which suggests that the medium-term momentum for Walgreen is bullish.
The RSI indicator is at 74.86 level which suggests that the stock is neither overbought nor oversold at this time.
To learn how to execute such a strategy while accounting for risk and reward in the context of smart portfolio management, and see how to trade live with a successful professional trader, view more here
---
LATEST NEWS for Walgreen
Businesses must embrace the programmable world. Or die.
Thu, 24 Oct 2013 19:44:00 GMT
CNNMoney.com – By Promod Haque FORTUNE — The havoc the Internet has wrought on traditional business already dwarfs previous economic transformations, but we haven't seen anything yet. Companies of all sizes and across …
WALGREEN CO Financials
Thu, 24 Oct 2013 17:04:13 GMT
Can Express Scripts Really Count on Walgreen, CVS, and Rite Aid?
Thu, 24 Oct 2013 14:12:06 GMT
Motley Fool – The pharmacy-benefit manager has relied on its leverage over drugstore chains in the past, but will Express Scripts continue to grow at the expense of Rite Aid, Walgreen, and CVS Caremark?
Fitch Places McKesson's L-T Ratings on Rating Watch Negative on Proposed Celesio Deal
Thu, 24 Oct 2013 13:17:14 GMT
Reuters – UK Focus – Fitch Ratings has placed the long-term ratings of McKesson Corp. , including the 'A-' long-term Issuer Default Rating , on Rating Watch Negative. The rating action follows the firm's announcement that …
Coverage initiated on Walgreens by FBR Capital
Thu, 24 Oct 2013 02:29:12 GMT
Related Posts
IBM Served Up Some Surprises in Q1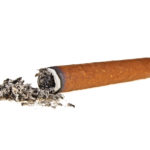 Wall Street Has Given Up on These 3 Stocks, and That's a Huge Mistake

Pool Corp (POOL) Q1 2019 Earnings Call Transcript