Verizon's most recent trend suggests a bullish bias. One trading opportunity on Verizon is a Bull Put Spread using a strike $50.00 short put and a strike $45.00 long put offers a potential 9.41% return on risk over the next 24 calendar days. Maximum profit would be generated if the Bull Put Spread were to expire worthless, which would occur if the stock were above $50.00 by expiration. The full premium credit of $0.43 would be kept by the premium seller. The risk of $4.57 would be incurred if the stock dropped below the $45.00 long put strike price.
The 5-day moving average is moving up which suggests that the short-term momentum for Verizon is bullish and the probability of a rise in share price is higher if the stock starts trending.
The 20-day moving average is moving up which suggests that the medium-term momentum for Verizon is bullish.
The RSI indicator is at 72.49 level which suggests that the stock is neither overbought nor oversold at this time.
To learn how to execute such a strategy while accounting for risk and reward in the context of smart portfolio management, and see how to trade live with a successful professional trader, view more here
---
LATEST NEWS for Verizon
Verizon Advances Patient Care With Launch of Mobile Health Software Solution
Thu, 24 Oct 2013 12:00:00 GMT
PR Newswire – BASKING RIDGE, N.J., Oct. 24, 2013 /PRNewswire/ — Addressing yet another critical issue faced by the U.S. healthcare system, Verizon Enterprise Solutions today announced the immediate availability of …
I Cannot Ignore Verizon's Numbers: It Remains A Solid Investment
Thu, 24 Oct 2013 11:54:31 GMT
Seeking Alpha – Verizon ( VZ ) continues to grow as the largest mobile phone company in the United States. Revenue generation looks good and so does its dividend- the company just looks like a good investment. I was skeptical …
AT&T 3Q Profits Exceed Estimates
Thu, 24 Oct 2013 09:39:21 GMT
Bloomberg – Oct. 24 (Bloomberg) — Bloomberg's Matthew Campbell reports on AT&T earnings and the addition of contract customers fueling results . He speaks on Bloomberg Television's "The Pulse." (Source: Bloomberg)…
[$$] AT&T's Profit Rises 4.9% as Subscriber Count Grows
Thu, 24 Oct 2013 04:44:57 GMT
The Wall Street Journal – AT&T said its third-quarter profit rose 4.9% but the telecommunication company added fewer wireless subscribers than rival Verizon Wireless.
Large companies find ways to a zero tax rate
Thu, 24 Oct 2013 02:52:27 GMT
USA TODAY – Among the S&P 500, 58 companies have effective tax rates of 0% or lower.
Related Posts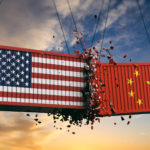 Google Restricts Services to Huawei as Trade War Expands

Where Are They Now? 3 Recent Tech IPOs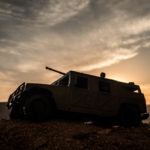 3 Top Defense Stocks to Watch in May