US Steel's most recent trend suggests a bearish bias. One trading opportunity on US Steel is a Bear Call Spread using a strike $25.00 short call and a strike $30.00 long call offers a potential 8.46% return on risk over the next 25 calendar days. Maximum profit would be generated if the Bear Call Spread were to expire worthless, which would occur if the stock were below $25.00 by expiration. The full premium credit of $0.39 would be kept by the premium seller. The risk of $4.61 would be incurred if the stock rose above the $30.00 long call strike price.
The 5-day moving average is moving down which suggests that the short-term momentum for US Steel is bearish and the probability of a decline in share price is higher if the stock starts trending.
The 20-day moving average is moving down which suggests that the medium-term momentum for US Steel is bearish.
The RSI indicator is at 68.02 level which suggests that the stock is neither overbought nor oversold at this time.
To learn how to execute such a strategy while accounting for risk and reward in the context of smart portfolio management, and see how to trade live with a successful professional trader, view more here
---
LATEST NEWS for US Steel
Why U.S. Steel Doesn't Look So Solid
Tue, 22 Oct 2013 18:42:35 GMT
Motley Fool – Does this analyst make a good case? Or is it just more noise from Wall Street?
Should We Sell These Materials Stocks?
Tue, 22 Oct 2013 16:34:17 GMT
Motley Fool – After gains of 30%-50%, it is only natural to consider unloading shares and keeping profits. Is now a good time for these names?
US Steel, Alliance Steel Drop, as UBS Picks Winners, Losers
Tue, 22 Oct 2013 16:23:00 GMT
Barrons.com – "Steel demand is heating up" in the US, says UBS analyst Matt Murphy. Some steel stocks, however, are ready to cool down, he says When it comes to steel demand, the world is looking good. Murphy …
U.S. Steel's $1.8 Billion Writedown: A Tough Economy and a Global Glut
Mon, 21 Oct 2013 15:22:48 GMT
The Wall Street Journal – The steel giant is warning that prolonged troubles in the U.S. economy and excess global capacity means it will be harder to get a good price for its product
U.S. Steel to write down $1.8 bln in value of units
Fri, 18 Oct 2013 22:14:26 GMT
Reuters – United States Steel Corp said it expects to write down the value of two of its North American units by up to $1.8 billion, hurt by a prolonged slump in steel prices due to overcapacity and a weak global …
Related Posts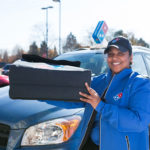 Domino's Q1 Earnings: Is the "Fortress" Strategy Working Yet?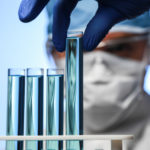 5 Top Pharmaceutical Stocks to Buy in 2019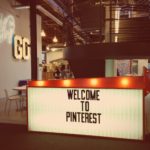 3 Reasons Why Pinterest Stock Can Keep Heading Higher