United Parcel's most recent trend suggests a bullish bias. One trading opportunity on United Parcel is a Bull Put Spread using a strike $97.50 short put and a strike $92.50 long put offers a potential 5.93% return on risk over the next 12 calendar days. Maximum profit would be generated if the Bull Put Spread were to expire worthless, which would occur if the stock were above $97.50 by expiration. The full premium credit of $0.28 would be kept by the premium seller. The risk of $4.72 would be incurred if the stock dropped below the $92.50 long put strike price.
The 5-day moving average is moving down which suggests that the short-term momentum for United Parcel is bearish and the probability of a decline in share price is higher if the stock starts trending.
The 20-day moving average is moving down which suggests that the medium-term momentum for United Parcel is bearish.
The RSI indicator is below 20 which suggests that the stock is in oversold territory.
To learn how to execute such a strategy while accounting for risk and reward in the context of smart portfolio management, and see how to trade live with a successful professional trader, view more here
---
LATEST NEWS for United Parcel
Canadian Business Leaders Putting Supply Chain Strategy Front & Centre
Tue, 05 Nov 2013 11:59:00 GMT
PR Newswire – Survey Finds Having a Defined Supply Chain Strategy Leads to Growth and Performance 50 per cent of Canadian businesses have a supply chain strategy in place 84 per cent of businesses agree that understanding and effectively managing their supply chain and shipping were key factors in driving growth and profit Businesses with a supply chain strategy are 12 per cent more likely to meet or exceed their growth targets compared to those that do not
UPS driver has no crashes in 51 years
Mon, 04 Nov 2013 13:03:51 GMT
USA TODAY – Tom Camp of Liviona, Mich., says "90% of it is paying attention" and driving defensively.
How This Holiday Season Will Be A Blessing For UPS
Sun, 03 Nov 2013 17:03:06 GMT
Seeking Alpha – United Parcel Services ( UPS ) expects a busy holiday season this year, which consists of 26 shopping days between Thanksgiving and Christmas. It is the shortest holiday season since 2002, making it busy …
Meet ORION, Software That Will Save UPS Millions By Improving Drivers' Routes
Fri, 01 Nov 2013 17:27:00 GMT
Forbes – The backbone of a logistics company is still its drivers, UPS will tell you. But even veteran drivers with years on the same route can't compete with technology when it comes to finding the fastest, most fuel-efficient way to get every package to a customer's door. That's why UPS has invested […]
Youth driven in the right direction with grant from The UPS Foundation
Fri, 01 Nov 2013 11:00:00 GMT
CNW Group – Youth driven in the right direction with grant from The UPS Foundation
Related Posts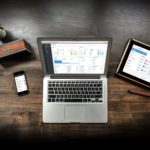 3 Must-See Takeaways From Shopify's Earnings Call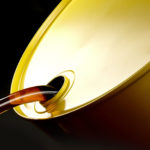 3 Top Oil Stocks to Buy in May
Spending 1 Hour Every Month Doing This Could Revolutionize Your Finances