United Parcel's most recent trend suggests a bullish bias. One trading opportunity on United Parcel is a Bull Put Spread using a strike $90.00 short put and a strike $85.00 long put offers a potential 11.86% return on risk over the next 29 calendar days. Maximum profit would be generated if the Bull Put Spread were to expire worthless, which would occur if the stock were above $90.00 by expiration. The full premium credit of $0.53 would be kept by the premium seller. The risk of $4.47 would be incurred if the stock dropped below the $85.00 long put strike price.
The 5-day moving average is moving up which suggests that the short-term momentum for United Parcel is bullish and the probability of a rise in share price is higher if the stock starts trending.
The 20-day moving average is moving up which suggests that the medium-term momentum for United Parcel is bullish.
The RSI indicator is at 57.68 level which suggests that the stock is neither overbought nor oversold at this time.
To learn how to execute such a strategy while accounting for risk and reward in the context of smart portfolio management, and see how to trade live with a successful professional trader, view more here
---
LATEST NEWS for United Parcel
Buckle up: Here come the economic data
Sat, 19 Oct 2013 00:10:33 GMT
CNBC – Fasten your seatbelts. With earnings season in full swing, the US will also release a wave of economic reports delayed by the shutdown, including the jobs report.
Best earnings season I can recall in years: Cramer
Fri, 18 Oct 2013 22:00:00 GMT
CNBC – Mad Money host Jim Cramer says the markets keep going higher because of this quarter's earnings season, which is turning out to be a bright one.
FedEx to Buy Back 32M Shares
Thu, 17 Oct 2013 19:55:02 GMT
Zacks – FedEx Corporation announced this Tuesday that it is repurchasing 32 million of shares.
What earnings will mean: Cashin
Thu, 17 Oct 2013 17:10:00 GMT
CNBC – Wall Street legend Art Cashin on tech earnings and the market. What's the next move for the Nasdaq? With CNBC's Jackie DeAngelis and the Futures Now Traders.
YOUR MONEY-Will U.S. healthcare premium guessing game continue in 2014?
Thu, 17 Oct 2013 17:03:14 GMT
Reuters – Benefits consultant Aon Hewitt predicted that healthcare premium costs for large U.S. employers would rise about 6 percent in 2013, but when it tallied up its numbers for the year, the increase was only …
Related Posts
IBM Served Up Some Surprises in Q1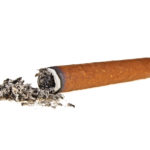 Wall Street Has Given Up on These 3 Stocks, and That's a Huge Mistake

Pool Corp (POOL) Q1 2019 Earnings Call Transcript