TJX's most recent trend suggests a bullish bias. One trading opportunity on TJX is a Bull Put Spread using a strike $55.00 short put and a strike $50.00 long put offers a potential 5.26% return on risk over the next 29 calendar days. Maximum profit would be generated if the Bull Put Spread were to expire worthless, which would occur if the stock were above $55.00 by expiration. The full premium credit of $0.25 would be kept by the premium seller. The risk of $4.75 would be incurred if the stock dropped below the $50.00 long put strike price.
The 5-day moving average is moving up which suggests that the short-term momentum for TJX is bullish and the probability of a rise in share price is higher if the stock starts trending.
The 20-day moving average is moving up which suggests that the medium-term momentum for TJX is bullish.
The RSI indicator is at 58.98 level which suggests that the stock is neither overbought nor oversold at this time.
To learn how to execute such a strategy while accounting for risk and reward in the context of smart portfolio management, and see how to trade live with a successful professional trader, view more here
---
LATEST NEWS for TJX
Losing $200 Million Is Only A Small Wrinkle In The Plan Of Urban Outfitters' Billionaire CEO
Thu, 17 Oct 2013 14:01:00 GMT
Forbes – The Urban Outfitters' co-founder and CEO hadn't hit a snag in his plans. Until now.
Fred's Comps Improve in September
Tue, 15 Oct 2013 19:40:04 GMT
Federal Realty Pinned at Neutral
Mon, 14 Oct 2013 19:45:02 GMT
Why This Retailer Will Shoot Higher
Fri, 11 Oct 2013 21:14:20 GMT
Motley Fool – After an eight-year hiatus, off-price retailer T.J. Maxx is again selling online and this time they've got all their ducks in a row.
Final Glance: Specialty Retail companies
Thu, 10 Oct 2013 22:03:06 GMT
Related Posts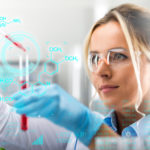 Quest Diagnostics Beats Expectations in Q1

Independent Bank Group (IBTX) Q1 2019 Earnings Call Transcript

Costamare (CMRE) Q1 2019 Earnings Call Transcript