The market pulled off a reversal day yesterday. This might be a short-term cycle low. Time-wise, it would fit right in to the recent pattern of cycle lows. Another up-close day or two may produce a  Stochastics buy signal.
Notice the use of "might" and "may" in the above comments. This is the first Friday of the month and that means the U.S. jobs report is coming out before the market opens. This one could be a market-mover, especially if it is below expectations.
However, looking over individual stock charts, the picture is pretty good. In general, stocks are not showing any strong, concerted selloff – yet. Many of them look like they are setting up for nice rebounds from short-term lows.
Certain categories of stocks have been catching my attention. Semiconductor stocks have been a little stronger. I've been watching a group of higher-quality low-price stocks, and I'm seeing some nice, improving charts. For instance, four weeks ago I wrote down the 6 low-priced stocks out of 300-some that had chart setups that interested me the most. While their action in the past month has been more subdued, they still produced 3.2%, 5.2%, 7.4%, 16.6%, 10.5%, and 5.4% gains.
Several of the low-priced stock charts, when viewed in longer time-frames, show nice 'saucer bottom' patterns – wide, gently curving rounded bottoms with the stocks showing higher volumes as they come up the right side.
There is one final category I want to mention. Stocks in this category are pretty pathetic looking, or at least have been for months. But when everyone hates a category of stocks, and I start to see some sparks of life, I take notice, especially if the category is gold/silver stocks.
GDX may be about to break above recent resistance, as well as its 50-day moving average. Since the middle of April, volume on up-close days has been stronger than on down-close days.
In general, silver stocks look slightly better to me than the gold stocks. SSRI and SLW are the ones I'll be watching. But for today, the jobs report means it is best to be a spectator, not a trader. It may take a day or two for the dust to settle.
Of course, there's much more you need to know and many more stocks you can capitalize upon each and every day.  To find out more, type in www.markettamer.com/seasonal-forecaster
By Gregg Harris, MarketTamer Chief Technical Strategist
Copyright (C) 2013 Stock & Options Training LLC
Unless indicated otherwise, at the time of this writing, the author has no positions in any of the above-mentioned securities.
Gregg Harris is the Chief Technical Strategist at MarketTamer.com with extensive experience in the financial sector.
Gregg started out as an Engineer and brings a rigorous thinking to his financial research. Gregg's passion for finance resulted in the creation of a real-time quote system and his work has been featured nationally in publications, such as the Investment Guide magazine.
As an avid researcher, Gregg concentrates on leveraging what institutional and big money players are doing to move the market and create seasonal trend patterns. Using custom research tools, Gregg identifies stocks that are optimal for stock and options traders to exploit these trends and find the tailwinds that can propel stocks to levels that are hidden to the average trader.
Related Posts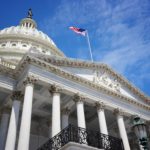 New Bill Could Mean Changes to IRA Rules
Is Skyworks Solutions a Buy?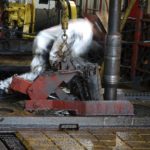 Is Transocean a Buy?