State Street's most recent trend suggests a bullish bias. One trading opportunity on State Street is a Bull Put Spread using a strike $67.50 short put and a strike $62.50 long put offers a potential 11.36% return on risk over the next 26 calendar days. Maximum profit would be generated if the Bull Put Spread were to expire worthless, which would occur if the stock were above $67.50 by expiration. The full premium credit of $0.51 would be kept by the premium seller. The risk of $4.49 would be incurred if the stock dropped below the $62.50 long put strike price.
The 5-day moving average is moving up which suggests that the short-term momentum for State Street is bullish and the probability of a rise in share price is higher if the stock starts trending.
The 20-day moving average is moving up which suggests that the medium-term momentum for State Street is bullish.
The RSI indicator is at 67.45 level which suggests that the stock is neither overbought nor oversold at this time.
To learn how to execute such a strategy while accounting for risk and reward in the context of smart portfolio management, and see how to trade live with a successful professional trader, view more here
---
LATEST NEWS for State Street
Big U.S. Banks Say Proposal to Limit Leverage Arbitrary, Harmful
Mon, 21 Oct 2013 22:22:33 GMT
Bloomberg – Some of the largest U.S. banks said a proposed rule to increase the capital they hold against potential losses is arbitrary and would put them at a disadvantage against non-U.S. banks facing easier requirements….
BNY Mellon Third-Quarter Profit Rises on Tax Court Ruling
Wed, 16 Oct 2013 20:16:44 GMT
Bloomberg – Bank of New York Mellon Corp., the world's largest custody bank, said third-quarter profit unexpectedly rose, helped by a tax court decision.
Alternative Mutual Funds from a Capital Preservation Investment Team: A Wall Street Transcript Interview with Peter DeCaprio, Co-Founder, and Andrew Tuttle, Senior Analyst, of Crow Point Partners
Wed, 16 Oct 2013 18:17:00 GMT
Wall Street Transcript – 67 WALL STREET, New York – October 16, 2013 – The Wall Street Transcript has just published its current Investing Strategies Report offering expert commentary through in-depth interviews with experienced …
BlackRock Rocks ETF Market For Strong Q3 Profit Gain
Wed, 16 Oct 2013 17:51:00 GMT
Investor's Business Daily – BlackRock Rocks ETF Market For Strong Q3 Profit Gain
Europe's Earnings Environment Improving: Lacaille
Wed, 16 Oct 2013 08:36:06 GMT
Related Posts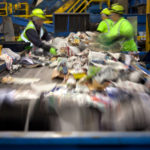 3 Stocks to Buy Ahead of the Next Market Crash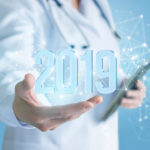 5 Top Healthcare Stocks to Buy in 2019
3 Top Artificial Intelligence Stocks to Watch in April