Starbucks's most recent trend suggests a bullish bias. One trading opportunity on Starbucks is a Bull Put Spread using a strike $75.00 short put and a strike $70.00 long put offers a potential 14.42% return on risk over the next 29 calendar days. Maximum profit would be generated if the Bull Put Spread were to expire worthless, which would occur if the stock were above $75.00 by expiration. The full premium credit of $0.63 would be kept by the premium seller. The risk of $4.37 would be incurred if the stock dropped below the $70.00 long put strike price.
The 5-day moving average is moving up which suggests that the short-term momentum for Starbucks is bullish and the probability of a rise in share price is higher if the stock starts trending.
The 20-day moving average is moving up which suggests that the medium-term momentum for Starbucks is bullish.
The RSI indicator is at 61.65 level which suggests that the stock is neither overbought nor oversold at this time.
To learn how to execute such a strategy while accounting for risk and reward in the context of smart portfolio management, and see how to trade live with a successful professional trader, view more here
---
LATEST NEWS for Starbucks
Starbucks Announces Q4 and Fiscal Year End 2013 Results Conference Call
Fri, 18 Oct 2013 20:42:00 GMT
Business Wire – Starbucks Corporation plans to release its fourth quarter and fiscal year end 2013 financial results after the market close on Thursday, October 31, 2013, with a conference call to follow at 2:00 p.m.
Analysts: Starbucks's Expansion Opportunities and 3 More Research Notes to Look At
Fri, 18 Oct 2013 19:31:09 GMT
Wall St. Cheat Sheet – Here's what analysts are telling investors today.
Starbucks CEO Schultz's push for change in DC not over
Fri, 18 Oct 2013 19:28:00 GMT
CNNMoney.com – The shutdown may be over, but Howard Schultz isn't finished with Washington. Next up: A grande push to solve the nation's long-term debt problems. The CEO of Starbucks already mobilized his customer base, …
Wal-Mart Probe Heads to India's Central Bank, Toyota's Web Problem, and 3 More Hot Stocks
Fri, 18 Oct 2013 17:04:07 GMT
Wall St. Cheat Sheet – Here are some hot stocks seeing market movement today.
Stocks at 1-year highs: Amgen, Starbucks & more
Fri, 18 Oct 2013 16:48:00 GMT
CNBC – There are over 100 S&P 500 stocks soaring to new 52-week highs. The FMHR traders take their positions.
Related Posts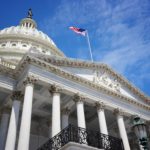 New Bill Could Mean Changes to IRA Rules
Is Skyworks Solutions a Buy?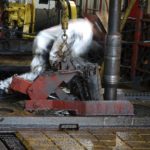 Is Transocean a Buy?