Quest Diagnostics's most recent trend suggests a bearish bias. One trading opportunity on Quest Diagnostics is a Bear Call Spread using a strike $65.00 short call and a strike $75.00 long call offers a potential 0.5% return on risk over the next 30 calendar days. Maximum profit would be generated if the Bear Call Spread were to expire worthless, which would occur if the stock were below $65.00 by expiration. The full premium credit of $0.05 would be kept by the premium seller. The risk of $9.95 would be incurred if the stock rose above the $75.00 long call strike price.
The 5-day moving average is moving down which suggests that the short-term momentum for Quest Diagnostics is bearish and the probability of a decline in share price is higher if the stock starts trending.
The 20-day moving average is moving down which suggests that the medium-term momentum for Quest Diagnostics is bearish.
The RSI indicator is at 54.73 level which suggests that the stock is neither overbought nor oversold at this time.
To learn how to execute such a strategy while accounting for risk and reward in the context of smart portfolio management, and see how to trade live with a successful professional trader, view more here
---
LATEST NEWS for Quest Diagnostics
Coverage initiated on Quest Diagnostics by ISI Group
Tue, 19 Nov 2013 10:56:14 GMT
Drug Use Among American Workers Declined 74% Over Past 25 Years, Finds Unprecedented Analysis of More Than 125 Million Workplace Urine Drug Tests
Mon, 18 Nov 2013 16:10:00 GMT
PR Newswire – MADISON, N.J., Nov. 18, 2013 /PRNewswire/ — Drug use among American workers declined dramatically over the past 25 years, although the rate of positive test results for certain drugs, including amphetamine and opiates, continues to climb, according to a landmark analysis of workplace drug test results released today by Quest Diagnostics (DGX), the world's leading provider of diagnostic information services. The special 25th anniversary Drug Testing Index (DTI) coincides with the passage of the Drug-Free Workplace Act in 1988, which was a catalyst for greater awareness of the problem of workplace drug use and the implementation of workplace drug education and monitoring programs, including drug testing, by federal agencies and private employers in the United States. "Today's Quest Diagnostics Drug Testing Index provides the best evidence to date that the Drug-Free Workplace Act and the public and private initiatives it helped to spur have led to steep declines in drug use among much of the American workforce," said Laura Shelton, executive director, Drug and Alcohol Testing Industry Association (DATIA).
CollabRx Reports Second Quarter Fiscal Year 2014 Financial Results
Wed, 13 Nov 2013 21:02:00 GMT
GlobeNewswire – SAN FRANCISCO — CollabRx, Inc. (the "Company") today announced financial results for the second quarter of fiscal year 2014, which ended September 30, 2013.
CollabRx Teams With Quest Diagnostics in Clinical Genetic Sequencing
Mon, 11 Nov 2013 17:40:18 GMT
noodls – San Francisco, Calif., November 11, 2013 – CollabRx, Inc. (NASDAQ:CLRX), a data analytics company focused on informing clinical decision making in molecular medicine, today announced a multi-year, non-exclusive …
CollabRx Teams With Quest Diagnostics in Clinical Genetic Sequencing
Mon, 11 Nov 2013 12:01:00 GMT
GlobeNewswire – SAN FRANCISCO — CollabRx, Inc. , a data analytics company focused on informing clinical decision making in molecular medicine, today announced a multi-year, non-exclusive agreement with Quest Diagnostics …
Related Posts

Preferred Bank (PFBC) Q1 2019 Earnings Call Transcript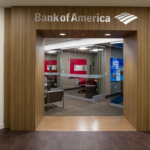 This Unconventional Metric is Bank of America's Key to Success

Citizens Financial Group Inc (CFG) Q1 2019 Earnings Call Transcript