Qualcomm's most recent trend suggests a bullish bias. One trading opportunity on Qualcomm is a Bull Put Spread using a strike $65.00 short put and a strike $60.00 long put offers a potential 8.93% return on risk over the next 26 calendar days. Maximum profit would be generated if the Bull Put Spread were to expire worthless, which would occur if the stock were above $65.00 by expiration. The full premium credit of $0.41 would be kept by the premium seller. The risk of $4.59 would be incurred if the stock dropped below the $60.00 long put strike price.
The 5-day moving average is moving up which suggests that the short-term momentum for Qualcomm is bullish and the probability of a rise in share price is higher if the stock starts trending.
The 20-day moving average is moving up which suggests that the medium-term momentum for Qualcomm is bullish.
The RSI indicator is at 58.02 level which suggests that the stock is neither overbought nor oversold at this time.
To learn how to execute such a strategy while accounting for risk and reward in the context of smart portfolio management, and see how to trade live with a successful professional trader, view more here
---
LATEST NEWS for Qualcomm
Four-star fund manager picks two new stocks
Mon, 21 Oct 2013 17:59:53 GMT
CNBC – "When you're a long-term value investor like we are at Oakmark, we end up buying things that had been disappointing for others," Bill Nygren says.
Favorite bank right now is BAC: Nygren
Mon, 21 Oct 2013 16:35:00 GMT
CNBC – Bill Nygren, Oakmark, explains why he favors Bank of America over JPMorgan. JPM is not quite as cheap as BAC," he says.
What to expect from Nokia World tomorrow
Mon, 21 Oct 2013 11:30:01 GMT
The Verge – Nokia is heading to Abu Dhabi tomorrow morning for what's likely its final farewell as a smartphone manufacturer. As Windows Phone further cements itself as the number three behind iOS and Android, Nokia is giving up its phone business to Microsoft in early 2014. That deal hasn't fully closed yet, so Nokia is holding its own party in the desert heat of Abu Dhabi to unveil six new devices. Here's what you should — and shouldn't — expect from Nokia World tomorrow. The Verge will be attending Nokia World so stay tuned for in-depth coverage of Nokia's latest announcements. …
Can Broadcom Survive the Coming Qualcomm-Intel Battle?
Sun, 20 Oct 2013 20:22:04 GMT
Motley Fool – The competition for chipmakers in the mobile industry is fierce, and with Intel trying to challenge Qualcomm's dominance, will the smaller Broadcom be able to keep its business profitable in the long run?…
TECH NOW: Decoding all that processor lingo
Sun, 20 Oct 2013 04:21:49 GMT
USA TODAY – How to decide how much processing power you need for everyday computing.
Related Posts
The Next Hot 5G Stock You Can Buy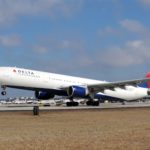 Delta Is the Big Winner of the Haneda Airport Slot Sweepstakes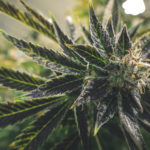 3 Pot Stocks Wall Street Bought in the First Quarter