ProLogis's most recent trend suggests a bullish bias. One trading opportunity on ProLogis is a Bull Put Spread using a strike $40.00 short put and a strike $35.00 long put offers a potential 8.7% return on risk over the next 25 calendar days. Maximum profit would be generated if the Bull Put Spread were to expire worthless, which would occur if the stock were above $40.00 by expiration. The full premium credit of $0.40 would be kept by the premium seller. The risk of $4.60 would be incurred if the stock dropped below the $35.00 long put strike price.
The 5-day moving average is moving up which suggests that the short-term momentum for ProLogis is bullish and the probability of a rise in share price is higher if the stock starts trending.
The 20-day moving average is moving up which suggests that the medium-term momentum for ProLogis is bullish.
The RSI indicator is at 68.17 level which suggests that the stock is neither overbought nor oversold at this time.
To learn how to execute such a strategy while accounting for risk and reward in the context of smart portfolio management, and see how to trade live with a successful professional trader, view more here
---
LATEST NEWS for ProLogis
Q3 2013 Prologis Inc Earnings Release – Before Market Open
Wed, 23 Oct 2013 11:08:02 GMT
Prologis Announces Issuance of PEPF II EUR 300 Million Eurobond
Wed, 23 Oct 2013 11:00:00 GMT
PR Newswire – SAN FRANCISCO, Oct. 23, 2013 /PRNewswire/ — Prologis, Inc. (NYSE: PLD), the leading global owner, operator and developer of industrial real estate, today announced that Prologis International Funding …
Is Prologis (PLD) Poised to Beat Earnings Estimates?
Tue, 22 Oct 2013 14:10:02 GMT
Mexican property investment trust prepares to list certificates
Mon, 21 Oct 2013 17:21:45 GMT
Prologis Preleases China Facility
Thu, 17 Oct 2013 22:20:01 GMT
Zacks – Industrial REIT, Prologis preleased a China-based facility to the e-commerce division of a leading traditional retailer — RT-MART International Ltd.
Related Posts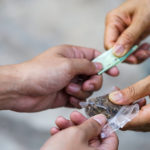 3 Reasons the Illicit Marijuana Market Won't Be Marginalized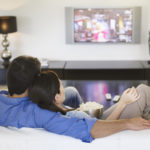 How Sinclair Broadcast Group Became a Sports TV Contender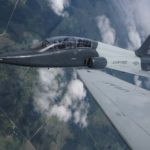 TransDigm's Capitol Hill Headaches Will Linger