Procter & Gamble's most recent trend suggests a bullish bias. One trading opportunity on Procter & Gamble is a Bull Put Spread using a strike $82.50 short put and a strike $77.50 long put offers a potential 7.53% return on risk over the next 31 calendar days. Maximum profit would be generated if the Bull Put Spread were to expire worthless, which would occur if the stock were above $82.50 by expiration. The full premium credit of $0.35 would be kept by the premium seller. The risk of $4.65 would be incurred if the stock dropped below the $77.50 long put strike price.
The 5-day moving average is moving up which suggests that the short-term momentum for Procter & Gamble is bullish and the probability of a rise in share price is higher if the stock starts trending.
The 20-day moving average is moving up which suggests that the medium-term momentum for Procter & Gamble is bullish.
The RSI indicator is above 80 which suggests that the stock is in overbought territory.
To learn how to execute such a strategy while accounting for risk and reward in the context of smart portfolio management, and see how to trade live with a successful professional trader, view more here
---
LATEST NEWS for Procter & Gamble
Vonn's Knee Injury Poses More Opportunity Than Threat for NBC
Wed, 20 Nov 2013 21:45:19 GMT
Bloomberg – Lindsey Vonn's absence from the Sochi Winter Olympics because of her latest knee injury would be a big loss for Comcast Corp.'s NBC unit — and an opportunity.
Best apps for revolution investors
Tue, 19 Nov 2013 18:19:00 GMT
MarketWatch – The app revolution is far from over. There's plenty of continued huge growth for any app-related company that catches traction. Moreover, there are many great apps coming out every day, every week, and …
The Procter & Gamble Company at Morgan Stanley Global Consumer & Retail Conference – Transcript
Tue, 19 Nov 2013 16:31:04 GMT
Seeking Alpha – I'm Dara Mohsenian, Morgan Stanley's household products and beverage analyst. And we are very pleased to welcome Procter & Gamble here today, including Jon Moeller, Procter's CFO and John Chevalier in Investor Relations. I will then outline areas we are focusing on to further improve results and I will spend a few minutes on an update of our beauty and our healthcare business.
PaperWorks to hire 43 at Alexandria, La. plant
Tue, 19 Nov 2013 15:25:49 GMT
AP – PaperWorks Industries will move a carton-assembling operation to Alexandria, hiring 43 people. The company folds and glues cartons for Procter & Gamble Co.'s Pineville, La., laundry detergent plant. Executive …
Simple Ways to Stay Clog-Free and Stress-Free This Holiday Season
Tue, 19 Nov 2013 15:13:00 GMT
Business Wire – Holiday season is here, which means more time filled with family, friends, parties and the inevitable holiday entertaining stress. During this time of year, the last thing you need to worry about during a festive gathering is a plumbing issue.
Related Posts

Preferred Bank (PFBC) Q1 2019 Earnings Call Transcript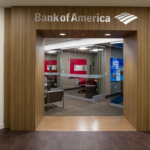 This Unconventional Metric is Bank of America's Key to Success

Citizens Financial Group Inc (CFG) Q1 2019 Earnings Call Transcript