Pfizer's most recent trend suggests a bullish bias. One trading opportunity on Pfizer is a Bull Put Spread using a strike $30.00 short put and a strike $25.00 long put offers a potential 7.53% return on risk over the next 26 calendar days. Maximum profit would be generated if the Bull Put Spread were to expire worthless, which would occur if the stock were above $30.00 by expiration. The full premium credit of $0.35 would be kept by the premium seller. The risk of $4.65 would be incurred if the stock dropped below the $25.00 long put strike price.
The 5-day moving average is moving up which suggests that the short-term momentum for Pfizer is bullish and the probability of a rise in share price is higher if the stock starts trending.
The 20-day moving average is moving up which suggests that the medium-term momentum for Pfizer is bullish.
The RSI indicator is at 67.93 level which suggests that the stock is neither overbought nor oversold at this time.
To learn how to execute such a strategy while accounting for risk and reward in the context of smart portfolio management, and see how to trade live with a successful professional trader, view more here
---
LATEST NEWS for Pfizer
Actelion's Opsumit Cleared in the U.S.
Mon, 21 Oct 2013 20:20:02 GMT
Zacks – Actelion Ltd recently received FDA approval for Opsumit 10 mg once daily for the treatment of pulmonary arterial hypertension (PAH WHO Group I).
Interesting February 2014 Stock Options for Pfizer
Mon, 21 Oct 2013 16:00:00 GMT
Forbes – Consistently, one of the more popular stocks people enter into their stock options watchlist at Stock Options Channel is Pfizer (NYSE: PFE). So this week we highlight one interesting put contract, and one interesting call contract, from the February 2014 expiration for PFE. The put contract our YieldBoost algorithm identified as […]
Can Eli Lilly Earnings Keep Up With Merck and Pfizer?
Mon, 21 Oct 2013 15:10:04 GMT
Motley Fool – Like many of its peers, drugmaker Eli Lilly has faced some severe patent-cliff issues. Can it find the same success as Pfizer and Merck in addressing those issues and boost earnings?
[$$] Pharma Q3 Focuses on Diabetes
Mon, 21 Oct 2013 14:55:00 GMT
Barrons.com – Credit Suisse Third-quarter earnings season kicks off for our U.S. pharmaceuticals names next week. We see three main areas of focus: 1) overall emerging-markets performance and specific concerns around …
Could China Achieve In Biotech What It Did In Clean-Tech?
Mon, 21 Oct 2013 14:00:00 GMT
Forbes – English: Guangzhou International Biotech Island, China (Photo credit: Wikipedia) Once the fallout from Washington's debt debacle settles out, the world is hopeful policy makers in the American capital will turn their attention towards more important questions. Admittedly, this is not a short list. One of the most pressing questions is also […]
Related Posts

Preferred Bank (PFBC) Q1 2019 Earnings Call Transcript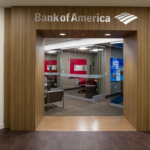 This Unconventional Metric is Bank of America's Key to Success

Citizens Financial Group Inc (CFG) Q1 2019 Earnings Call Transcript