Pepsico's most recent trend suggests a bullish bias. One trading opportunity on Pepsico is a Bull Put Spread using a strike $80.00 short put and a strike $75.00 long put offers a potential 6.38% return on risk over the next 30 calendar days. Maximum profit would be generated if the Bull Put Spread were to expire worthless, which would occur if the stock were above $80.00 by expiration. The full premium credit of $0.30 would be kept by the premium seller. The risk of $4.70 would be incurred if the stock dropped below the $75.00 long put strike price.
The 5-day moving average is moving up which suggests that the short-term momentum for Pepsico is bullish and the probability of a rise in share price is higher if the stock starts trending.
The 20-day moving average is moving up which suggests that the medium-term momentum for Pepsico is bullish.
The RSI indicator is at 67.25 level which suggests that the stock is neither overbought nor oversold at this time.
To learn how to execute such a strategy while accounting for risk and reward in the context of smart portfolio management, and see how to trade live with a successful professional trader, view more here
---
LATEST NEWS for Pepsico
PepsiCo – Premium Valuation For Collection Of Premium Brands
Thu, 17 Oct 2013 20:03:48 GMT
Seeking Alpha – Shares of PepsiCo ( PEP ) jumped up on Wednesday after the company reported solid third-quarter results. Despite the solid performance, I remain on the sidelines.
Message in a Bottle: Coke Wants Its Fair Share of This Global Market
Thu, 17 Oct 2013 19:17:15 GMT
Motley Fool – Coca-Cola is growing quickly in this segment of the tea market. Part three in the "Tea Wars" series.
Face value: digging through Google's clumsy new terms of service
Thu, 17 Oct 2013 13:40:05 GMT
The Verge – On Friday, anyone signed into a Google account was greeted with a banner across the top of the page announcing the company's terms of service had changed. Google was clearing the path for Facebook-style advertising, announcing any "shared endorsement" would be fair game to be used in promoted content. It's a familiar playbook, but the backlash was fast, and bad enough to prompt Senator Ed Markey (D-MA) to ask the FTC to make sure the company hadn't violated any earlier agreements with the updated terms. …
Can Coke and Pepsi Overcome Shrinking Juice Demand?
Thu, 17 Oct 2013 10:00:57 GMT
BusinessWeek – It's not just soda; Americans concerned about high sugar content are also drinking less fruit juice
Nestle Says Revenue From Emerging Markets Accelerated
Thu, 17 Oct 2013 07:32:20 GMT
Bloomberg – Nestle SA, the world's biggest food company, reported accelerating sales growth in Asia and Africa over the past three months, in contrast to the slowdown seen by consumer-product companies like Unilever …
Related Posts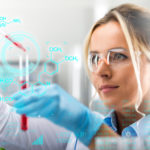 Quest Diagnostics Beats Expectations in Q1

Independent Bank Group (IBTX) Q1 2019 Earnings Call Transcript

Costamare (CMRE) Q1 2019 Earnings Call Transcript