Nike's most recent trend suggests a bullish bias. One trading opportunity on Nike is a Bull Put Spread using a strike $72.50 short put and a strike $67.50 long put offers a potential 5.49% return on risk over the next 25 calendar days. Maximum profit would be generated if the Bull Put Spread were to expire worthless, which would occur if the stock were above $72.50 by expiration. The full premium credit of $0.26 would be kept by the premium seller. The risk of $4.74 would be incurred if the stock dropped below the $67.50 long put strike price.
The 5-day moving average is moving up which suggests that the short-term momentum for Nike is bullish and the probability of a rise in share price is higher if the stock starts trending.
The 20-day moving average is moving up which suggests that the medium-term momentum for Nike is bullish.
The RSI indicator is at 72 level which suggests that the stock is neither overbought nor oversold at this time.
To learn how to execute such a strategy while accounting for risk and reward in the context of smart portfolio management, and see how to trade live with a successful professional trader, view more here
---
LATEST NEWS for Nike
Under Armour Valuations Assume Hefty Margins, Growth: Beware!
Tue, 22 Oct 2013 20:44:28 GMT
Seeking Alpha – Under Armour ( UA ) has developed a marketing strategy that opened the eyes of the dominant player in the industry, Nike ( NKE ). The company is only 17 years old and in the course of that time, has kicked …
Wal-Mart Helps Pull Dow Higher as the Holiday Season Approaches
Tue, 22 Oct 2013 19:12:52 GMT
Motley Fool – Wal-Mart is leading the Dow higher today but as the holiday season approaches it faces headwinds.
Nike's 2017 Objective: $36 Billion Revenue
Mon, 21 Oct 2013 20:44:06 GMT
Motley Fool – Nike has an ambitious financial goal for 2017. Is it achievable?
December 21st Options Now Available For Nike
Mon, 21 Oct 2013 16:36:00 GMT
Forbes – Investors in Nike (NYSE: NKE) saw new options begin trading today, for the December 21st expiration. At Stock Options Channel, our YieldBoost formula has looked up and down the NKE options chain for the new December 21st contracts and identified one put and one call contract of particular interest. The put […]
These 3 Stocks Will Reap Huge Rewards From the Boom in Athletic Apparel
Sat, 19 Oct 2013 21:26:44 GMT
Motley Fool – Nike recently laid out its long-term plans at its recent investor day. If its projections for athletic apparel materialize as planned, it won't be the only company profiting handsomely.
Related Posts
IBM Served Up Some Surprises in Q1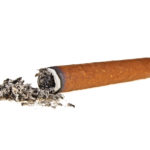 Wall Street Has Given Up on These 3 Stocks, and That's a Huge Mistake

Pool Corp (POOL) Q1 2019 Earnings Call Transcript