Netflix's most recent trend suggests a bullish bias. One trading opportunity on Netflix is a Bull Put Spread using a strike $340.00 short put and a strike $330.00 long put offers a potential 45.99% return on risk over the next 30 calendar days. Maximum profit would be generated if the Bull Put Spread were to expire worthless, which would occur if the stock were above $340.00 by expiration. The full premium credit of $3.15 would be kept by the premium seller. The risk of $6.85 would be incurred if the stock dropped below the $330.00 long put strike price.
The 5-day moving average is moving up which suggests that the short-term momentum for Netflix is bullish and the probability of a rise in share price is higher if the stock starts trending.
The 20-day moving average is moving up which suggests that the medium-term momentum for Netflix is bullish.
The RSI indicator is at 61.76 level which suggests that the stock is neither overbought nor oversold at this time.
To learn how to execute such a strategy while accounting for risk and reward in the context of smart portfolio management, and see how to trade live with a successful professional trader, view more here
---
LATEST NEWS for Netflix
Amazon tests techie comedy 'Betas' in original programming push
Thu, 21 Nov 2013 22:46:14 GMT
Reuters – When online retail giant Amazon decided to join Netflix and Hulu in the online original programming race, it didn't have to look further than its own tech backyard to find a world ripe for comedy. "Betas," starring newcomers Joe Dinicol, Karan Soni and Charlie Saxton as dating app entrepreneurs, explores the hyper- ambition that vibrates among the inhabitants of Northern California's tech-savvy Bay Area. The first three episodes will be available to stream starting on Friday and follow Amazon's first original program "Alpha House," a political satire about four Republican senators living together, which was rolled out last week. Amazon clients from its premium category Amazon Prime had selected both "Betas" and "Alpha House" from a short list as pilots.
Spotify tunes in to $4bn valuation
Thu, 21 Nov 2013 22:13:16 GMT
Financial Times – Spotify has raised about $250m in new financing from an early backer of Netflix, in a deal valuing the Swedish digital music service at more than $4bn. The investment makes Spotify the latest private technology …
Pisani: Risk-on rally
Thu, 21 Nov 2013 21:00:00 GMT
CNBC – CNBC's Bob Pisani looks at the day's leading and lagging sectors and covers the high-end retail trends.
3 Media Stocks in Focus: News Corp.'s Scandal Ongoing, Netflix's Lilyhammer Debut, Disney Overhauls Mobile App
Thu, 21 Nov 2013 20:53:08 GMT
Wall St. Cheat Sheet – Here are the top media headlines circulating now.
Pandora, Micron help pace tech gains
Thu, 21 Nov 2013 19:55:17 GMT
MarketWatch – Most leading tech stocks flexed their muscles and advanced Thursday, with Pandora Media Inc. among the gainers ahead of its quarterly earnings report, due after the close of trading and Micron Technology …
Related Posts

Preferred Bank (PFBC) Q1 2019 Earnings Call Transcript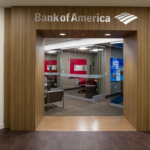 This Unconventional Metric is Bank of America's Key to Success

Citizens Financial Group Inc (CFG) Q1 2019 Earnings Call Transcript