Morgan Stanley's most recent trend suggests a bullish bias. One trading opportunity on Morgan Stanley is a Bull Put Spread using a strike $29.00 short put and a strike $24.00 long put offers a potential 10.13% return on risk over the next 26 calendar days. Maximum profit would be generated if the Bull Put Spread were to expire worthless, which would occur if the stock were above $29.00 by expiration. The full premium credit of $0.46 would be kept by the premium seller. The risk of $4.54 would be incurred if the stock dropped below the $24.00 long put strike price.
The 5-day moving average is moving up which suggests that the short-term momentum for Morgan Stanley is bullish and the probability of a rise in share price is higher if the stock starts trending.
The 20-day moving average is moving up which suggests that the medium-term momentum for Morgan Stanley is bullish.
The RSI indicator is at 74.62 level which suggests that the stock is neither overbought nor oversold at this time.
To learn how to execute such a strategy while accounting for risk and reward in the context of smart portfolio management, and see how to trade live with a successful professional trader, view more here
---
LATEST NEWS for Morgan Stanley
ON THE MOVE-Morgan Stanley lands four advisers from Edward Jones, UBS
Mon, 21 Oct 2013 21:58:21 GMT
Reuters – Morgan Stanley Wealth Management said on Monday it had hired two financial advisers from Edward Jones and a team of advisers from UBS. Advisers Ted Bowling and his son Aaron Bowling joined Morgan Stanley's …
To Prosper, Banks Can't Act Like Clones
Mon, 21 Oct 2013 20:27:44 GMT
The Wall Street Journal – A few years ago, I asked a Hong Kong tycoon why he had chosen one financial firm over others to advise on a big takeover. His answer was surprising: price. "Mr. Guerrera, in the end, banks are really …
Will a 'too big to fail' bank be allowed to fail?
Mon, 21 Oct 2013 19:38:00 GMT
CNBC – Rick Parsons, former Bank of America executive vp, expresses criticism with the government's case against JPMorgan and Jamie Dimon.
Another Way To Look At Banks
Mon, 21 Oct 2013 15:42:22 GMT
Seeking Alpha – When I consider investing, I usually look at sectors, then at individual stocks. And I have a great temptation to pick those lagging in hot sectors, because a rising tide lifts all boats.
CORRECT: Societe Generale Bids for DB's Tilney: Sunday Times
Mon, 21 Oct 2013 14:49:39 GMT
Bloomberg – (Corrects to clarify name of unit in first paragraph.)
Related Posts

Preferred Bank (PFBC) Q1 2019 Earnings Call Transcript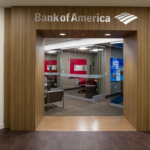 This Unconventional Metric is Bank of America's Key to Success

Citizens Financial Group Inc (CFG) Q1 2019 Earnings Call Transcript