Morgan Stanley's most recent trend suggests a bullish bias. One trading opportunity on Morgan Stanley is a Bull Put Spread using a strike $29.00 short put and a strike $24.00 long put offers a potential 10.13% return on risk over the next 25 calendar days. Maximum profit would be generated if the Bull Put Spread were to expire worthless, which would occur if the stock were above $29.00 by expiration. The full premium credit of $0.46 would be kept by the premium seller. The risk of $4.54 would be incurred if the stock dropped below the $24.00 long put strike price.
The 5-day moving average is moving up which suggests that the short-term momentum for Morgan Stanley is bullish and the probability of a rise in share price is higher if the stock starts trending.
The 20-day moving average is moving up which suggests that the medium-term momentum for Morgan Stanley is bullish.
The RSI indicator is at 75.11 level which suggests that the stock is neither overbought nor oversold at this time.
To learn how to execute such a strategy while accounting for risk and reward in the context of smart portfolio management, and see how to trade live with a successful professional trader, view more here
---
LATEST NEWS for Morgan Stanley
Underwriters to Lend Twitter $1 Billion
Tue, 22 Oct 2013 22:52:46 GMT
The Wall Street Journal – The banks underwriting Twitter Inc.'s upcoming initial public offering have officially agreed to lend it as much as $1 billion over the next five years, according to a new filing with regulators.
The emerging market with big returns
Tue, 22 Oct 2013 22:17:39 GMT
CNBC – While the MSCI Emerging Markets Index is down 1.44 percent this year, this emerging market is up 10.28 percent year-to-date.
Jamie Dimon Steers JPMorgan Through Rough Waters
Tue, 22 Oct 2013 20:00:00 GMT
Investopedia – JPMorgan Settles a $13 billion legal battle that address the myriad of issues surrounding Wall Street's largest bank, investors were not put off in the least.
4 Financial Stock Stories Ready for a Tuesday Read
Tue, 22 Oct 2013 19:04:09 GMT
Wall St. Cheat Sheet – 4 concise top Financial Stock Stories of the day: 4 Financial Stock Stories Ready for a Tuesday Read
Dampened Wall Street Profits Expected in Second Half
Tue, 22 Oct 2013 18:13:00 GMT
Investor's Business Daily – Dampened Wall Street Profits Expected in Second Half
Related Posts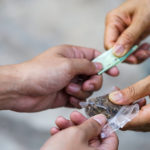 3 Reasons the Illicit Marijuana Market Won't Be Marginalized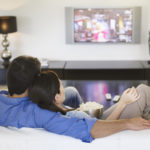 How Sinclair Broadcast Group Became a Sports TV Contender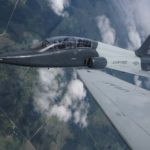 TransDigm's Capitol Hill Headaches Will Linger