Monsanto's most recent trend suggests a bullish bias. One trading opportunity on Monsanto is a Bull Put Spread using a strike $105.00 short put and a strike $97.50 long put offers a potential 8.07% return on risk over the next 37 calendar days. Maximum profit would be generated if the Bull Put Spread were to expire worthless, which would occur if the stock were above $105.00 by expiration. The full premium credit of $0.56 would be kept by the premium seller. The risk of $6.94 would be incurred if the stock dropped below the $97.50 long put strike price.
The 5-day moving average is moving up which suggests that the short-term momentum for Monsanto is bullish and the probability of a rise in share price is higher if the stock starts trending.
The 20-day moving average is moving up which suggests that the medium-term momentum for Monsanto is bullish.
The RSI indicator is at 58.23 level which suggests that the stock is neither overbought nor oversold at this time.
To learn how to execute such a strategy while accounting for risk and reward in the context of smart portfolio management, and see how to trade live with a successful professional trader, view more here
---
LATEST NEWS for Monsanto
Temasek Pares U.S. Stocks With Facebook, Monsanto Exits
Thu, 14 Nov 2013 19:05:41 GMT
Bloomberg – Temasek Holdings Pte exited holdings of U.S.-based firms including Facebook Inc., Monsanto Co., and Air Products & Chemicals Inc., as Singapore's state-owned investment firm pared its holdings of U.S. …
3 Stocks to Get on Your Watchlist
Thu, 14 Nov 2013 00:18:01 GMT
Motley Fool – A beaten-down biotechnology company, a genetics company that brings with it a political maelstrom, and a potentially overpriced overseas solar panel producer are this week's must-watch stocks.
Trans Fat Ban Seen Threatening 4 Million Acres of Soy
Tue, 12 Nov 2013 19:56:17 GMT
Bloomberg – U.S. farmers may lose as much as 4 million acres (1.6 million hectares) of annual soybean production if regulators move too quickly to ban trans fats in processed food, according to the American Soybean …
Monsanto & Co. Win Again
Tue, 12 Nov 2013 15:06:02 GMT
Motley Fool – The mandatory labeling of GMOs looks to be headed for defeat in Washington.
[$$] Research Reports
Sat, 09 Nov 2013 05:01:00 GMT
Barrons.com – Monsanto • MON-NYSE Overweight • Price $103.64 on Nov. 4 by Morgan Stanley In our view, the unifying theme of IFS/CC [the company's existing integrated-farming-system unit and its recently purchased climate-corporation unit] is the reduction of yield variability. Fourth-quarter operating EPS of 49 cents, versus 65 cents in the year-ago quarter, missed our 72-cent forecast.
Related Posts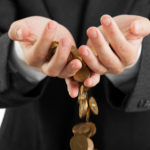 3 Surprising Ways You May Be Losing Money Without Realizing It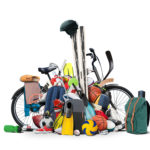 Low Expectations for Dick's Sporting Goods Could Still Be Too High a Hurdle to Overcome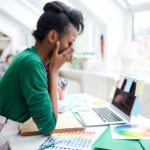 Millennials, Don't Let This 1 Mistake Ruin Your Financial Future