Monsanto's most recent trend suggests a bullish bias. One trading opportunity on Monsanto is a Bull Put Spread using a strike $105.00 short put and a strike $97.50 long put offers a potential 13.12% return on risk over the next 22 calendar days. Maximum profit would be generated if the Bull Put Spread were to expire worthless, which would occur if the stock were above $105.00 by expiration. The full premium credit of $0.87 would be kept by the premium seller. The risk of $6.63 would be incurred if the stock dropped below the $97.50 long put strike price.
The 5-day moving average is moving up which suggests that the short-term momentum for Monsanto is bullish and the probability of a rise in share price is higher if the stock starts trending.
The 20-day moving average is moving up which suggests that the medium-term momentum for Monsanto is bullish.
The RSI indicator is at 65.9 level which suggests that the stock is neither overbought nor oversold at this time.
To learn how to execute such a strategy while accounting for risk and reward in the context of smart portfolio management, and see how to trade live with a successful professional trader, view more here
---
LATEST NEWS for Monsanto
CORRECTING and REPLACING Monsanto Announces Clinton Global Initiative Commitment to Action on Honey Bee Health
Fri, 25 Oct 2013 21:03:00 GMT
Business Wire – Please replace the release dated Oct. 10, 2013 with the following corrected version due to multiple revisions.
Monsanto Honored by Science Magazine as a 2013 Top Employer
Fri, 25 Oct 2013 19:30:00 GMT
Business Wire – Science Magazine has recognized Monsanto as one of the world's top employers. In news released today by the publication, Monsanto ranked 14 in Science's 2013 Top Employer survey. T
Monsanto Bets $5 Million in Fight Over Gene-Altered Food
Fri, 25 Oct 2013 04:01:00 GMT
Bloomberg – Monsanto Co. and DuPont Co., among the biggest makers of bioengineered crop seeds, are persuading Washington state voters to change their minds about a proposal to require labels on genetically modified …
Monsanto Company Board Sets Record and Meeting Date for Next Shareowners Meeting
Thu, 24 Oct 2013 20:30:00 GMT
Business Wire – Monsanto Company announced that its Board of Directors has designated Tuesday, Jan. 28, 2014 as the date of the next annual meeting of shareowners.
MONSANTO CO /NEW/ Files SEC form 10-K, Annual Report
Wed, 23 Oct 2013 17:19:51 GMT
Related Posts
IBM Served Up Some Surprises in Q1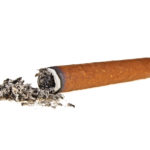 Wall Street Has Given Up on These 3 Stocks, and That's a Huge Mistake

Pool Corp (POOL) Q1 2019 Earnings Call Transcript