Lorillard's most recent trend suggests a bullish bias. One trading opportunity on Lorillard is a Bull Put Spread using a strike $50.00 short put and a strike $45.00 long put offers a potential 11.36% return on risk over the next 17 calendar days. Maximum profit would be generated if the Bull Put Spread were to expire worthless, which would occur if the stock were above $50.00 by expiration. The full premium credit of $0.51 would be kept by the premium seller. The risk of $4.49 would be incurred if the stock dropped below the $45.00 long put strike price.
The 5-day moving average is moving up which suggests that the short-term momentum for Lorillard is bullish and the probability of a rise in share price is higher if the stock starts trending.
The 20-day moving average is moving up which suggests that the medium-term momentum for Lorillard is bullish.
The RSI indicator is above 80 which suggests that the stock is in overbought territory.
To learn how to execute such a strategy while accounting for risk and reward in the context of smart portfolio management, and see how to trade live with a successful professional trader, view more here
---
LATEST NEWS for Lorillard
Can E-Cigarettes Cure America's $90 Billion Smoking Problem?
Wed, 30 Oct 2013 16:31:37 GMT
The Daily Ticker – http://d.yimg.com/hd/yahoofinance/lotus/1383149931873_808_21yJ0coRDzbf1_1_0.jpg?s=dd191ca318d5796dd9f2eadb12159ada&c=8b2f7d35b6c3a1ff22bdc0d4aab0dfb8&a=yahoofinance&mr=0
Pfizer Inc CEO Sells 338K Shares and 4 Insider Sales to Note
Wed, 30 Oct 2013 13:49:05 GMT
Wall St. Cheat Sheet – Take a closer look at the inside executive action of these companies…
Lorillard Reaches 52-Week High
Tue, 29 Oct 2013 18:10:02 GMT
Zacks – Shares of Lorillard attained a new 52-week high of $50.94 on Oct 28 after it posted impressive third quarter 2013 results last week.
LORILLARD, INC. Financials
Tue, 29 Oct 2013 17:04:37 GMT
Trouble is Brewing in the Electronic Cigarette Sector
Tue, 29 Oct 2013 16:14:14 GMT
Motley Fool – With numerous products set to hit the market during the next few months the competition is really going to pick up in this sector.
Related Posts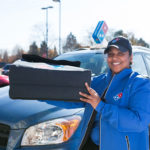 Domino's Q1 Earnings: Is the "Fortress" Strategy Working Yet?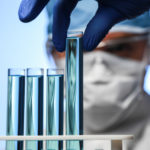 5 Top Pharmaceutical Stocks to Buy in 2019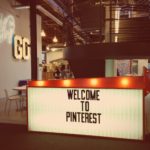 3 Reasons Why Pinterest Stock Can Keep Heading Higher