L Brands's most recent trend suggests a bullish bias. One trading opportunity on L Brands is a Bull Put Spread using a strike $57.50 short put and a strike $52.50 long put offers a potential 8.7% return on risk over the next 24 calendar days. Maximum profit would be generated if the Bull Put Spread were to expire worthless, which would occur if the stock were above $57.50 by expiration. The full premium credit of $0.40 would be kept by the premium seller. The risk of $4.60 would be incurred if the stock dropped below the $52.50 long put strike price.
The 5-day moving average is moving up which suggests that the short-term momentum for L Brands is bullish and the probability of a rise in share price is higher if the stock starts trending.
The 20-day moving average is moving up which suggests that the medium-term momentum for L Brands is bullish.
The RSI indicator is at 47.3 level which suggests that the stock is neither overbought nor oversold at this time.
To learn how to execute such a strategy while accounting for risk and reward in the context of smart portfolio management, and see how to trade live with a successful professional trader, view more here
---
LATEST NEWS for L Brands
Market leading sectors
Wed, 23 Oct 2013 17:38:00 GMT
CNBC – Consumer discretionary is one of the biggest winners in the S&P today. CNBC Retail analyst Stacey Widlitz and Christopher King, Stifel Nicolaus Research, discuss if this trend will continue and what sectors …
Victoria's Secret Angels Lily Aldridge And Lindsay Ellingson Celebrate The World's Best Sport Bras
Wed, 23 Oct 2013 14:49:00 GMT
PR Newswire – NEW YORK, Oct. 23, 2013 /PRNewswire/ — Supermodels Lily Aldridge and Lindsay Ellingson celebrate the launch of the World's Best Sport Bras from Victoria's Secret Sport at the Victoria's Secret Lexington …
December 21st Options Now Available For L Brands (LTD)
Mon, 21 Oct 2013 15:51:00 GMT
Upside play in L Brands at key level
Mon, 21 Oct 2013 08:47:27 GMT
Victoria's Secret Parent Company Bouncing Off Solid Support
Fri, 18 Oct 2013 19:44:00 GMT
Forbes – LTD may be on its way to a new record peak. Traders hoping to bet on further gains for L Brands may want to think about purchasing the in-the-money January 2014 52.50-strike calls, which are currently asked at $7.60.
Related Posts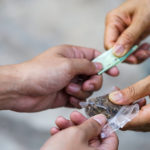 3 Reasons the Illicit Marijuana Market Won't Be Marginalized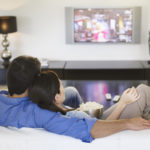 How Sinclair Broadcast Group Became a Sports TV Contender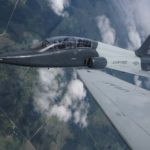 TransDigm's Capitol Hill Headaches Will Linger