JP Morgan's most recent trend suggests a bullish bias. One trading opportunity on JP Morgan is a Bull Put Spread using a strike $52.50 short put and a strike $45.00 long put offers a potential 7.6% return on risk over the next 30 calendar days. Maximum profit would be generated if the Bull Put Spread were to expire worthless, which would occur if the stock were above $52.50 by expiration. The full premium credit of $0.53 would be kept by the premium seller. The risk of $6.97 would be incurred if the stock dropped below the $45.00 long put strike price.
The 5-day moving average is moving up which suggests that the short-term momentum for JP Morgan is bullish and the probability of a rise in share price is higher if the stock starts trending.
The 20-day moving average is moving up which suggests that the medium-term momentum for JP Morgan is bullish.
The RSI indicator is at 62.27 level which suggests that the stock is neither overbought nor oversold at this time.
To learn how to execute such a strategy while accounting for risk and reward in the context of smart portfolio management, and see how to trade live with a successful professional trader, view more here
---
LATEST NEWS for JP Morgan
How the Fed and the government sandbagged Goldman Sachs
Fri, 18 Oct 2013 01:24:10 GMT
Talking Numbers – http://d.yimg.com/hd/cnbc2/lotus/1382053121394_547_21yEf2oO3Kbf1_1_0.jpg?a=cnbc2&c=60e52027b097c04646b1e25cb40ba75e&mr=0&s=57de275b823295827c34fb0a8ca29b19
5 Biggest Banks Admit Mortgage Originations Fell by 21.1% in the Third Quarter
Fri, 18 Oct 2013 00:19:59 GMT
Motley Fool – With a week's worth of earnings season under our belt, we now know how the nation's biggest mortgage originators fared last quarter.
'Taper talk' may be dead until next year
Thu, 17 Oct 2013 23:22:06 GMT
CNBC – Taper talk used to keep the market up at night but after all the budget wrangling in Washington, traders say it's probably off the table for the rest of the year.
Goldman Sachs Prudently Leverages its Balance Sheet Only 12 to 1 Versus 28 to 1 in 2008
Thu, 17 Oct 2013 23:21:00 GMT
Forbes – Goldman Sachs reported $175 billion of global core excess liquidity today in its 3rd quarter earnings report reflecting what chairman Lloyd Blankfein called " a period of slow client activity. I see it as a prudent policy in light of all the pressure to raise capital from global regulators. What […]
Sweet and sour earnings back on the menu for U.S. investors
Thu, 17 Oct 2013 22:53:05 GMT
Reuters – It is back to basics on Wall Street after several weeks of market obsession with political maneuvering over a government shutdown and threatened debt default. But some of corporate America's numbers have …
Related Posts
IBM Served Up Some Surprises in Q1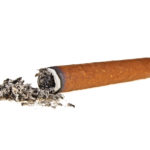 Wall Street Has Given Up on These 3 Stocks, and That's a Huge Mistake

Pool Corp (POOL) Q1 2019 Earnings Call Transcript