Intuit's most recent trend suggests a bullish bias. One trading opportunity on Intuit is a Bull Put Spread using a strike $65.00 short put and a strike $60.00 long put offers a potential 5.26% return on risk over the next 30 calendar days. Maximum profit would be generated if the Bull Put Spread were to expire worthless, which would occur if the stock were above $65.00 by expiration. The full premium credit of $0.25 would be kept by the premium seller. The risk of $4.75 would be incurred if the stock dropped below the $60.00 long put strike price.
The 5-day moving average is moving up which suggests that the short-term momentum for Intuit is bullish and the probability of a rise in share price is higher if the stock starts trending.
The 20-day moving average is moving up which suggests that the medium-term momentum for Intuit is bullish.
The RSI indicator is at 61.48 level which suggests that the stock is neither overbought nor oversold at this time.
To learn how to execute such a strategy while accounting for risk and reward in the context of smart portfolio management, and see how to trade live with a successful professional trader, view more here
---
LATEST NEWS for Intuit
Xero Bolsters U.S. Beachhead for Intuit Attack
Mon, 14 Oct 2013 20:21:06 GMT
The Wall Street Journal – New Zealand is not a place known for spawning competition for Silicon Valley companies. But Xero is not the typical startup–particularly in its pointed rhetoric against rival Intuit , which is quick to …
QuickBooks Competitor Xero Raises $150 Million to Take On Intuit
Sun, 13 Oct 2013 22:39:49 GMT
AllThingsD – Now for the hard part: Execution.
Intuit Debuts New Products at Innovation Gallery Walk
Thu, 10 Oct 2013 12:30:00 GMT
Business Wire – Intuit Inc. brought the power of its ecosystem to life Wednesday, showcasing ways that the company is innovating to solve problems, new and old, for its 45 million c
Small Businesses Get Big Business Marketing Power With New Demandforce Enhancements
Thu, 10 Oct 2013 12:30:00 GMT
Business Wire – To help small businesses stay ahead in an increasingly connected world, Intuit Demandforce unveiled the next generation of its leading online marketing and communications solution.
Dumbest Identity Thief Ever?
Wed, 09 Oct 2013 14:52:00 GMT
Forbes – He contacts police looking for wallet he lost stuffed with debit cards issued in 13 stolen names.
Related Posts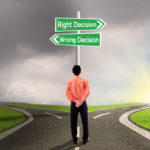 You Should Prepare to Be Wrong About Aurora Cannabis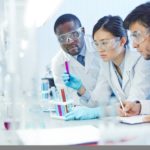 3 Charts Every Amgen Investor Needs to See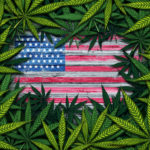 Don't Expect Quick U.S. Marijuana Legalization Based on Polls Showing Support: There's a Big Gotcha