Hess Corporation's most recent trend suggests a bearish bias. One trading opportunity on Hess Corporation is a Bear Call Spread using a strike $85.00 short call and a strike $90.00 long call offers a potential 17.1% return on risk over the next 24 calendar days. Maximum profit would be generated if the Bear Call Spread were to expire worthless, which would occur if the stock were below $85.00 by expiration. The full premium credit of $0.73 would be kept by the premium seller. The risk of $4.27 would be incurred if the stock rose above the $90.00 long call strike price.
The 5-day moving average is moving down which suggests that the short-term momentum for Hess Corporation is bearish and the probability of a decline in share price is higher if the stock starts trending.
The 20-day moving average is moving down which suggests that the medium-term momentum for Hess Corporation is bearish.
The RSI indicator is at 59.64 level which suggests that the stock is neither overbought nor oversold at this time.
To learn how to execute such a strategy while accounting for risk and reward in the context of smart portfolio management, and see how to trade live with a successful professional trader, view more here
---
LATEST NEWS for Hess Corporation
Looking at refining long term
Wed, 23 Oct 2013 16:15:00 GMT
CNBC – Paul Sankey, Deutsche Bank, says there will be an oversupply of WTI crude by the middle of 2014. Going forward Sankey likes refining stocks.
Hess Announces 2013 Toy Truck Model
Wed, 23 Oct 2013 10:00:00 GMT
PR Newswire – NEW YORK, Oct. 23, 2013 /PRNewswire/ — Hess revealed the 2013 Toy Truck model ahead of its scheduled November 1 launch with help from fans through social media: The 2013 Hess Toy Truck and Tractor. Fans …
Consider Hess A Growth Stock
Tue, 22 Oct 2013 19:23:28 GMT
Seeking Alpha – Hess Corp. ( HES ) is a New-York-based integrated oil and gas company, which engages in exploration and production activity of hydrocarbons in the USA as well as other regions internationally. Its refining …
Brent, WTI Oil Grow Further Apart
Tue, 22 Oct 2013 17:33:31 GMT
TheStreet – The Brent-WTI oil spread is widening, and the move won't end soon. TheStreet's Dan Dicker tells Joe Deaux why you can't ignore it.
Newfield Exploration to exit Malaysia in $898 mln deal
Tue, 22 Oct 2013 13:22:10 GMT
Related Posts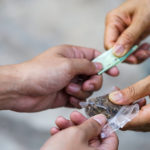 3 Reasons the Illicit Marijuana Market Won't Be Marginalized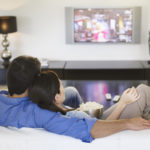 How Sinclair Broadcast Group Became a Sports TV Contender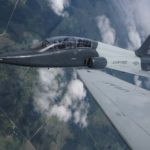 TransDigm's Capitol Hill Headaches Will Linger