Google's most recent trend suggests a bullish bias. One trading opportunity on Google is a Bull Put Spread using a strike $990.00 short put and a strike $980.00 long put offers a potential 17.65% return on risk over the next 23 calendar days. Maximum profit would be generated if the Bull Put Spread were to expire worthless, which would occur if the stock were above $990.00 by expiration. The full premium credit of $1.50 would be kept by the premium seller. The risk of $8.50 would be incurred if the stock dropped below the $980.00 long put strike price.
The 5-day moving average is moving up which suggests that the short-term momentum for Google is bullish and the probability of a rise in share price is higher if the stock starts trending.
The 20-day moving average is moving up which suggests that the medium-term momentum for Google is bullish.
The RSI indicator is above 80 which suggests that the stock is in overbought territory.
To learn how to execute such a strategy while accounting for risk and reward in the context of smart portfolio management, and see how to trade live with a successful professional trader, view more here
---
LATEST NEWS for Google
Morning six-pack: What we're reading Friday
Fri, 25 Oct 2013 11:50:57 GMT
CNBC – Happy Friday. Only five more shopping days until Halloween.
EU sends team to U.S. to seek clarity on spying allegations
Fri, 25 Oct 2013 10:54:21 GMT
Reuters – By Charlie Dunmore BRUSSELS (Reuters) – A delegation of lawmakers from the European Union will travel to Washington on Monday to seek a response to allegations of widespread spying by the United States …
Snapchat
Fri, 25 Oct 2013 10:14:00 GMT
CNNMoney.com – Snapchat lets users send photos that last only for moments, but investment analysts believe the social media company's future will be long-lasting. The widely popular erasable photo messaging app is finding …
Amazon's battle for your living room
Fri, 25 Oct 2013 10:13:00 GMT
CNBC – Tom Forte, Telsey Advisory Group, says one day consumers will be able to buy a smartphone and television from the tech giant as the company expands its plans to grow market share.
Patent shows Samsung's rival to Google Glass
Fri, 25 Oct 2013 09:47:06 GMT
AP – A patent filing shows Samsung Electronics Co. is working on a device it calls sports glasses in a possible response to Google's Internet-connected eyewear. A design patent filing at the Korean Intellectual …
Related Posts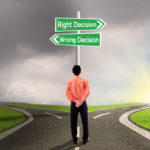 You Should Prepare to Be Wrong About Aurora Cannabis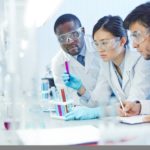 3 Charts Every Amgen Investor Needs to See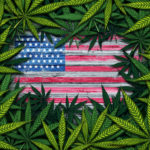 Don't Expect Quick U.S. Marijuana Legalization Based on Polls Showing Support: There's a Big Gotcha