Gilead Sciences's most recent trend suggests a bullish bias. One trading opportunity on Gilead Sciences is a Bull Put Spread using a strike $67.50 short put and a strike $62.50 long put offers a potential 12.11% return on risk over the next 30 calendar days. Maximum profit would be generated if the Bull Put Spread were to expire worthless, which would occur if the stock were above $67.50 by expiration. The full premium credit of $0.54 would be kept by the premium seller. The risk of $4.46 would be incurred if the stock dropped below the $62.50 long put strike price.
The 5-day moving average is moving up which suggests that the short-term momentum for Gilead Sciences is bullish and the probability of a rise in share price is higher if the stock starts trending.
The 20-day moving average is moving up which suggests that the medium-term momentum for Gilead Sciences is bullish.
The RSI indicator is at 52.43 level which suggests that the stock is neither overbought nor oversold at this time.
To learn how to execute such a strategy while accounting for risk and reward in the context of smart portfolio management, and see how to trade live with a successful professional trader, view more here
---
LATEST NEWS for Gilead Sciences
Biotech index hits an all-time high
Thu, 21 Nov 2013 18:32:00 GMT
CNBC – CNBC's Seema Mody reports the biotech index has hit an all-time high in the Nasdaq.
GILD December 27th Options Begin Trading
Thu, 21 Nov 2013 15:57:00 GMT
Forbes – Investors in Gilead Sciences, Inc. (NASD: GILD) saw new options become available today, for the December 27th expiration. At Stock Options Channel, our YieldBoost formula has looked up and down the GILD options chain for the new December 27th contracts and identified one put and one call contract of particular […]
Solid Biotech Stocks With the Best Revenue Growth for 2014
Thu, 21 Nov 2013 12:25:41 GMT
US close: Stocks fall on early taper fears after FOMC minutes
Thu, 21 Nov 2013 09:28:00 GMT
Bull market always has skeptics: Cramer
Wed, 20 Nov 2013 23:00:00 GMT
CNBC – Despite the wave of negativity that swept today's markets following the release of Fed minutes, Mad Money host Jim Cramer still thinks we are in a bull market.
Related Posts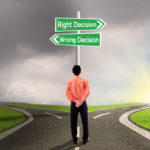 You Should Prepare to Be Wrong About Aurora Cannabis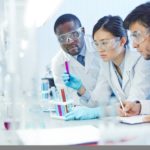 3 Charts Every Amgen Investor Needs to See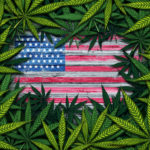 Don't Expect Quick U.S. Marijuana Legalization Based on Polls Showing Support: There's a Big Gotcha