F5's most recent trend suggests a bearish bias. One trading opportunity on F5 is a Bear Call Spread using a strike $87.50 short call and a strike $92.50 long call offers a potential 13.64% return on risk over the next 17 calendar days. Maximum profit would be generated if the Bear Call Spread were to expire worthless, which would occur if the stock were below $87.50 by expiration. The full premium credit of $0.60 would be kept by the premium seller. The risk of $4.40 would be incurred if the stock rose above the $92.50 long call strike price.
The 5-day moving average is moving down which suggests that the short-term momentum for F5 is bearish and the probability of a decline in share price is higher if the stock starts trending.
The 20-day moving average is moving down which suggests that the medium-term momentum for F5 is bearish.
The RSI indicator is at 37.45 level which suggests that the stock is neither overbought nor oversold at this time.
To learn how to execute such a strategy while accounting for risk and reward in the context of smart portfolio management, and see how to trade live with a successful professional trader, view more here
---
LATEST NEWS for F5
Is F5 Networks' Guidance Conservative or Just Weak?
Wed, 30 Oct 2013 03:52:11 GMT
Motley Fool – Why F5 Networks' guidance looks conservative.
When a momentum stock loses its mojo
Tue, 29 Oct 2013 22:25:00 GMT
CNBC – Salesforce.com remains one of the most controversial companies out there, explains Mad Money host Jim Cramer. He digs into the action in some of his favorite growth names, including F-5 Networks and Amazon….
Cramer's comeback growth stocks
Tue, 29 Oct 2013 22:15:00 GMT
CNBC – Mad Money host Jim Cramer checks on some favorite growth stocks, including Chipotle, Apple, Netflix, and Deckers.
Riverbed revenue boosted by support and services business
Mon, 28 Oct 2013 20:23:54 GMT
Reuters – Network equipment maker Riverbed Technology Inc reported a 20 percent rise in quarterly revenue, boosted by strong growth in its support and services business. Riverbed's revenue increased to $262 million …
When FM trader Brian Kelly gets bearish
Fri, 25 Oct 2013 21:15:00 GMT
CNBC – The "Fast Money" traders dig into tonight's questions via Twitter. Is BK still bearish, and how should you play Valero ahead of earnings.
Related Posts

Preferred Bank (PFBC) Q1 2019 Earnings Call Transcript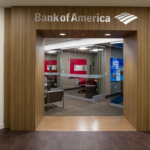 This Unconventional Metric is Bank of America's Key to Success

Citizens Financial Group Inc (CFG) Q1 2019 Earnings Call Transcript