Exxon's most recent trend suggests a bullish bias. One trading opportunity on Exxon is a Bull Put Spread using a strike $85.00 short put and a strike $80.00 long put offers a potential 12.61% return on risk over the next 29 calendar days. Maximum profit would be generated if the Bull Put Spread were to expire worthless, which would occur if the stock were above $85.00 by expiration. The full premium credit of $0.56 would be kept by the premium seller. The risk of $4.44 would be incurred if the stock dropped below the $80.00 long put strike price.
The 5-day moving average is moving up which suggests that the short-term momentum for Exxon is bullish and the probability of a rise in share price is higher if the stock starts trending.
The 20-day moving average is moving up which suggests that the medium-term momentum for Exxon is bullish.
The RSI indicator is at 61.29 level which suggests that the stock is neither overbought nor oversold at this time.
To learn how to execute such a strategy while accounting for risk and reward in the context of smart portfolio management, and see how to trade live with a successful professional trader, view more here
---
LATEST NEWS for Exxon
Why The United States Has Outperformed Europe
Fri, 18 Oct 2013 20:28:42 GMT
Motley Fool – European oil majors like Total SA and Statoil have underperformed their US peers so far this year, but does this offer opportunity?
Google shares break $1,000 barrier as mobile pays off
Fri, 18 Oct 2013 18:49:00 GMT
Reuters – By Soham Chatterjee REUTERS – Google Inc(NSQ:GOOG) shares jumped to an all-time high above $1000 after the search engine giant reported a surge in mobile and video advertising that helped drive quarterly …
4 Strong Companies In The Bakken Oil Play
Fri, 18 Oct 2013 17:12:50 GMT
Seeking Alpha – Exxon-Mobile Corporation ( XOM ), Marathon Oil ( MRO ), Kodiak Oil and Gas ( KOG ) and Conoco-Philips ( COP ) will all be profitable from the Bakken Oil Fields. All of these companies have excellent locations …
Gold Off, Oil Gains on China GDP
Fri, 18 Oct 2013 16:50:00 GMT
TheStreet – Gold prices fall and oil gains on China's better than expected GDP. EverBank's Chris Gafney and Merk Investment's Axel Merk discuss.
Al Gore: "Carbon Bubble" Is Going to Burst – Avoid Oil Stocks
Fri, 18 Oct 2013 15:30:07 GMT
The Daily Ticker – http://d.yimg.com/hd/yahoofinance/lotus/1382097886068_467_21yErCoO89bf1_1_0.jpg?a=yahoofinance&c=a5d5fbea7d4ec51deb326319f3dc04c6&mr=0&s=3351718f79012c69570f055797d5cebe
Related Posts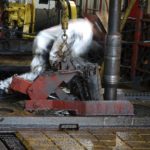 Is Transocean a Buy?
3 Dividend Stocks That Pay You More Than Pepsi Does

Redfin's Crazy Strong Advantage Over Traditional Real Estate