Emerson Electric's most recent trend suggests a bullish bias. One trading opportunity on Emerson Electric is a Bull Put Spread using a strike $62.50 short put and a strike $57.50 long put offers a potential 9.89% return on risk over the next 30 calendar days. Maximum profit would be generated if the Bull Put Spread were to expire worthless, which would occur if the stock were above $62.50 by expiration. The full premium credit of $0.45 would be kept by the premium seller. The risk of $4.55 would be incurred if the stock dropped below the $57.50 long put strike price.
The 5-day moving average is moving up which suggests that the short-term momentum for Emerson Electric is bullish and the probability of a rise in share price is higher if the stock starts trending.
The 20-day moving average is moving up which suggests that the medium-term momentum for Emerson Electric is bullish.
The RSI indicator is at 52.19 level which suggests that the stock is neither overbought nor oversold at this time.
To learn how to execute such a strategy while accounting for risk and reward in the context of smart portfolio management, and see how to trade live with a successful professional trader, view more here
---
LATEST NEWS for Emerson Electric
DC-proof stock picks
Thu, 17 Oct 2013 18:41:00 GMT
CNBC – Susan Fulton, FBB Capital Partners and Michael Farr, Miller & Washington President, discuss what stocks you should be looking at now.
Emerson Schedules Webcast for Fourth-Quarter and Fiscal 2013 Results
Tue, 15 Oct 2013 14:02:01 GMT
Thomson Reuters ONE – ST. LOUIS, October 15, 2013 – Emerson (NYSE: EMR) will report its fourth-quarter and fiscal 2013 results prior to market open on Tuesday, November 5, 2013. Emerson senior management will discuss the …
Order Growth Modest At Emerson Electric
Tue, 08 Oct 2013 19:45:33 GMT
Seeking Alpha – Dividend Growth Newsletter portfolio holding Emerson Electric ( EMR ) posted August order growth that revealed moderate, but growing demand for the firm's various products.
Emerson Acquires Terminal Safety Equipment Specialist
Tue, 08 Oct 2013 15:42:03 GMT
Motley Fool – Acquisition will expand storage-tank solutions for oil and gas, petrochemical, and chemical industries
Emerson Buys Enardo
Mon, 07 Oct 2013 20:20:02 GMT
Zacks – Emerson acquired Enardo to expand its Process Management division's storage tank solutions for oil & gas, and petrochemical and chemical industries.
Related Posts
IBM Served Up Some Surprises in Q1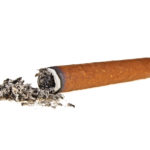 Wall Street Has Given Up on These 3 Stocks, and That's a Huge Mistake

Pool Corp (POOL) Q1 2019 Earnings Call Transcript